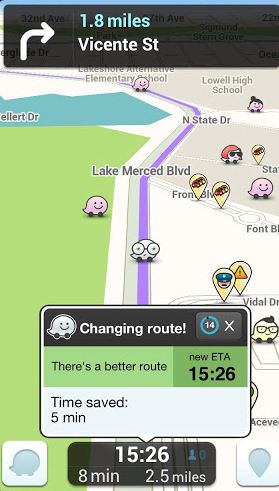 Waze is a community-based mapping, traffic & navigation app with more that 40 million members which lets you to outsmart traffic, save time & gas money, and improve everyone's daily commute. Since it is a open community based app, its community-generated maps and real-time traffic, you'll get the best route to your destination.
The app actually had its start on Windows Mobile, but never made the jump to Windows Phone 7.
Now, after many years, they are finally working on a Windows Phone 8 app and they are looking for beta testers.
If you are interested, sign up at Waze here.
For those unfamiliar, see a video of how Waze works after the break.