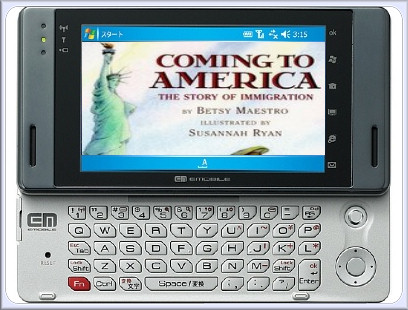 The smartphone market is in sharp decline in Japan, having shrunk 23% in Q3 2008 according to Gartner, prompting the local companies which dominate the market there to expand overseas to maintain their sales numbers.
Sharp currently forecasts mobile phone sales of 9.7 million units in Japan and two million units in overseas for fiscal 2008. The company is aiming to drastically boost its overseas unit sales while maintaining the largest share in the shrinking domestic (Japanese) market.
"It is our solid policy to expand our overseas business," said Masafumi Matsumoto, representative director and executive vice president of Sharp Corp.Sharp positions its entry into China and other Asian and emerging markets as the highlight of its overseas strategy. However, the market for $600 and higher-price handsets is small in China; therefore, actual unit sales seem to have been no more than several tens of thousands.
In the European and US markets, Sharp plans to expand its smartphone business. The company is supplying Windows Mobile-based smartphones to Willcom Inc and Emobile Ltd in Japan. The handsets are typically very highly specified. The Sharp EM-One (above) for example features a 4.1 inch WVGA screen and full QWERTY keyboard, so Sharp's expansion overseas could produce quite a bonanza for high-end Windows Mobile users.
Sharp however has a history of dabbling in Linux too, so Android devices can not be ruled out. Hopefully however we will soon also have easy access to the amazing handsets which typify the Japanese cellphone market.
Source:Nikkei Business Publications