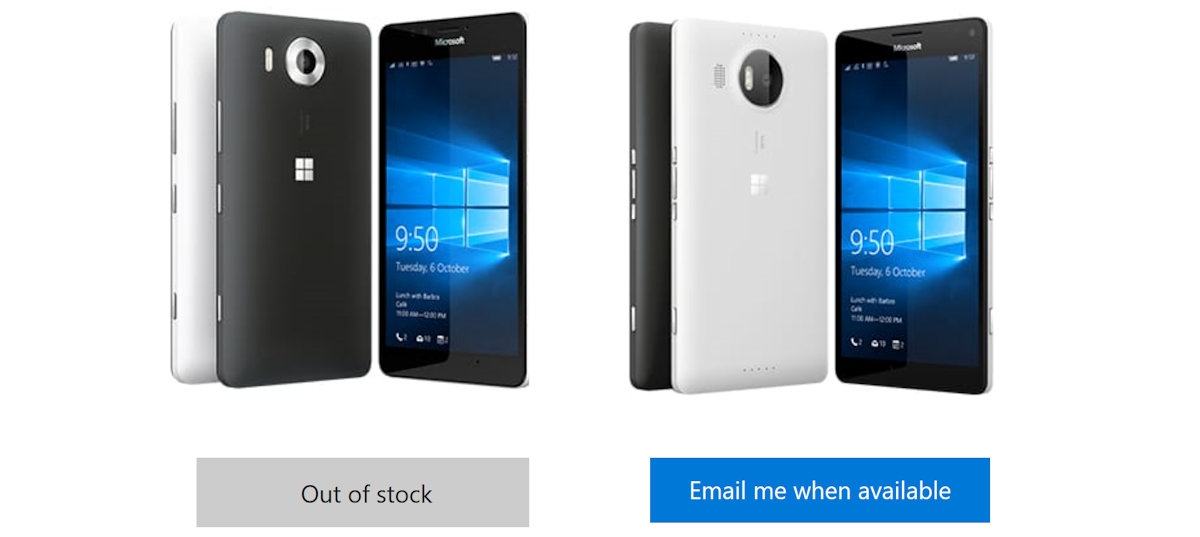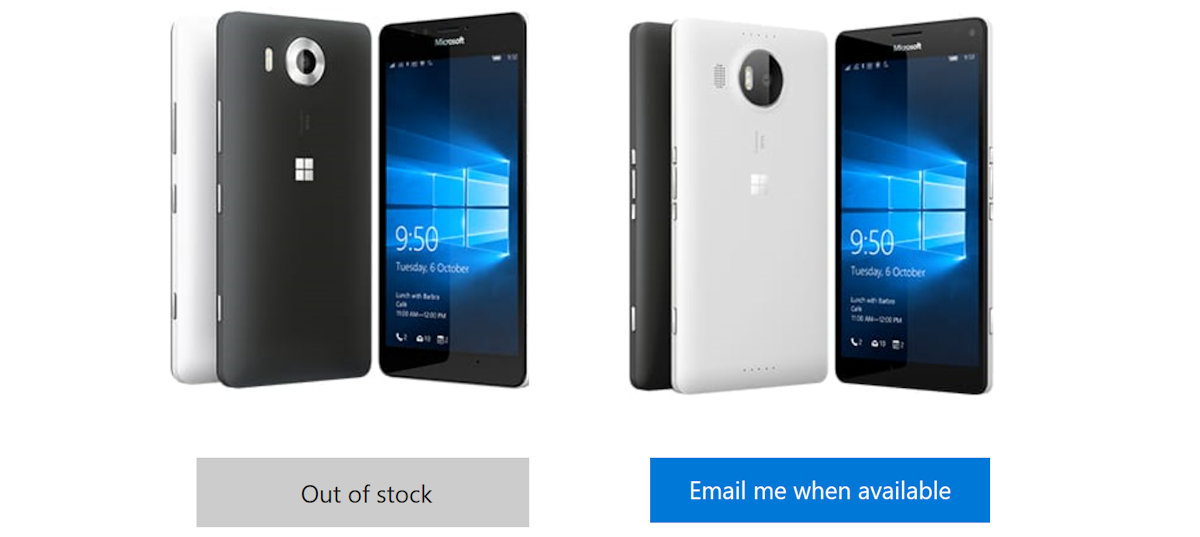 Microsoft's last Lumia flagships are entering the last phase of their life cycle in UK, as the handsets go out of stock for the final time here.
The Lumia 950 and Lumia 950 XL have been in short supply in Europe for a while now, and in UK the Lumia 950 has been out of stock since October.
Now after the Black Friday promotion which saw the Lumia 950 XL priced at only £289 that handset has also become "Email me when available" which is usually the prelude to the handset being marked as completely out of stock.
The Lumia 950 and Lumia 950 XL first became available around a year ago in November 2015 to an ambivalent reception from fans due to its high price and uninspiring design, and due to Microsoft's already ongoing retrenchment of their mobile phone business which started in May 2015 was completely ignored by non-fans. Due to poor sales Microsoft held the first of many fire sales of the devices in April 2016 with the handsets apparently limping on to its anniversary in November this year before finally running out of steam in most of Europe, and likely in the rest of the world soon too.
Windows Phone fans in most of the world are now faced with only the HP Elite X3 as a high-end and very expensive option, though USA does offer the Alcatel Idol 4S as an alternative on T-Mobile USA, with rumours of a Surface Phone coming some time in 2017 or 2018.
Do our readers mourn the passing of these devices? Let us know below.