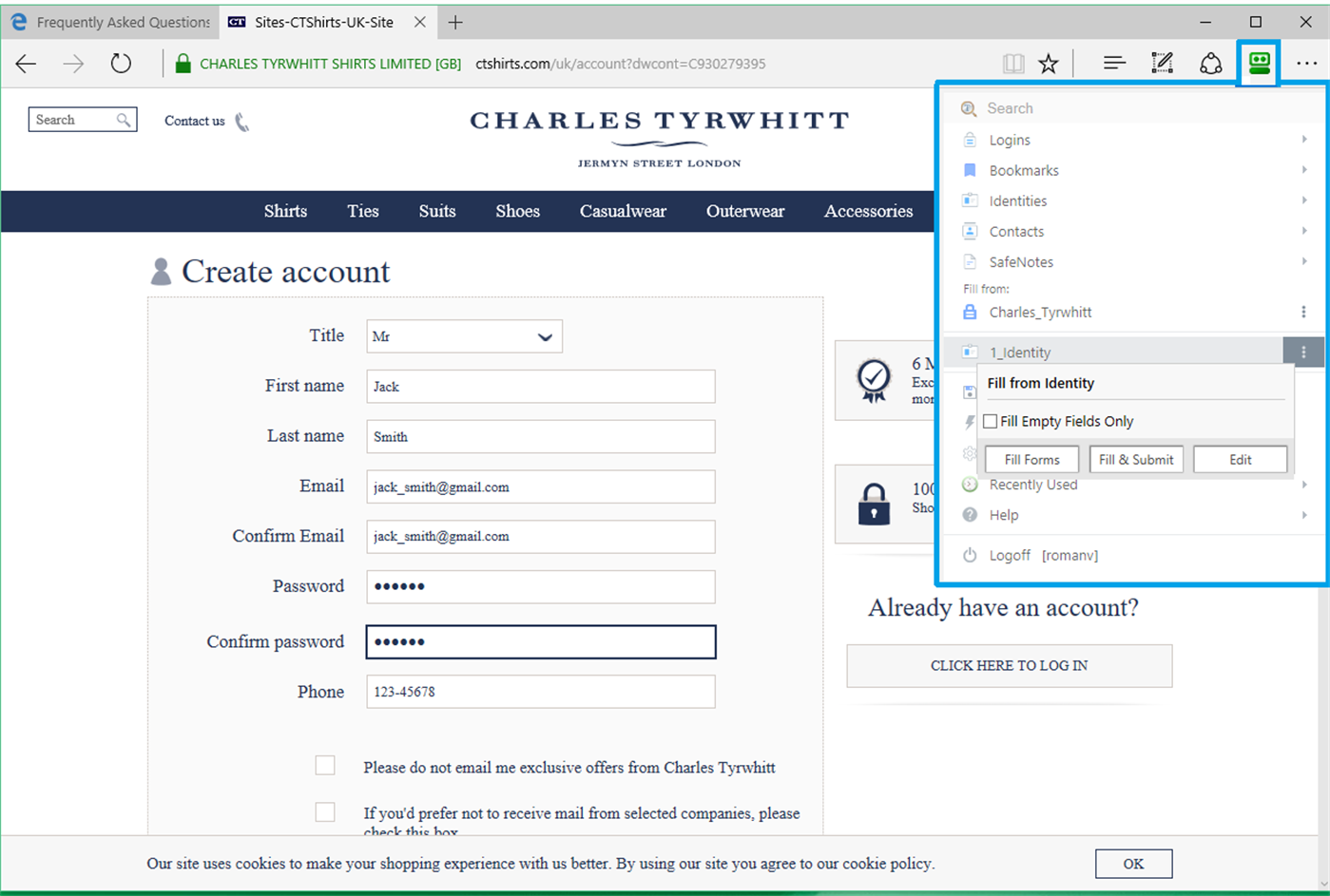 Microsoft today announced the availability of two new Edge extensions in Windows Store.
The first one is RoboForm Password Manager. RoboForm automatically remembers your passwords so you'll never have to remember or type your passwords again. It also can fill long registration and checkout forms from personal profiles called Identities. Password Generator is included. This is a version of RoboForm that allows you to use your Logins from your RoboForm Everywhere account in Edge browser.
Features:
Saves and stores passwords
Automatically fills password forms
Automatically clicks Login/Submit button
Fills forms
Easily search Logins with the built-in search feature
Generates Passwords
Download it here from Windows Store.
The second extension that was announced today is Ghostery. Ghostery detects and blocks tracking technologies on the websites you visit to speed up your page loads, eliminate clutter, and protect your data and privacy for a cleaner, faster, and safer browsing experience.
Features:
Significantly speed up the web by minimizing trackers weighing down your system.
Get the content you want without the page clutter you don't.
Be informed and take control of your data and browsing experience.
Download it here from Windows Store.