New games release on Xbox One and PC each week, and it can be quite difficult keeping track of them all, especially during the summer when indie companies are trying to avoid the holiday rush. Some of the games reviewed this week you may not even have heard of. This time around, we're taking a look at No Man's Sky, Castaway Paradise, and Far Cry 5: Lost on Mars.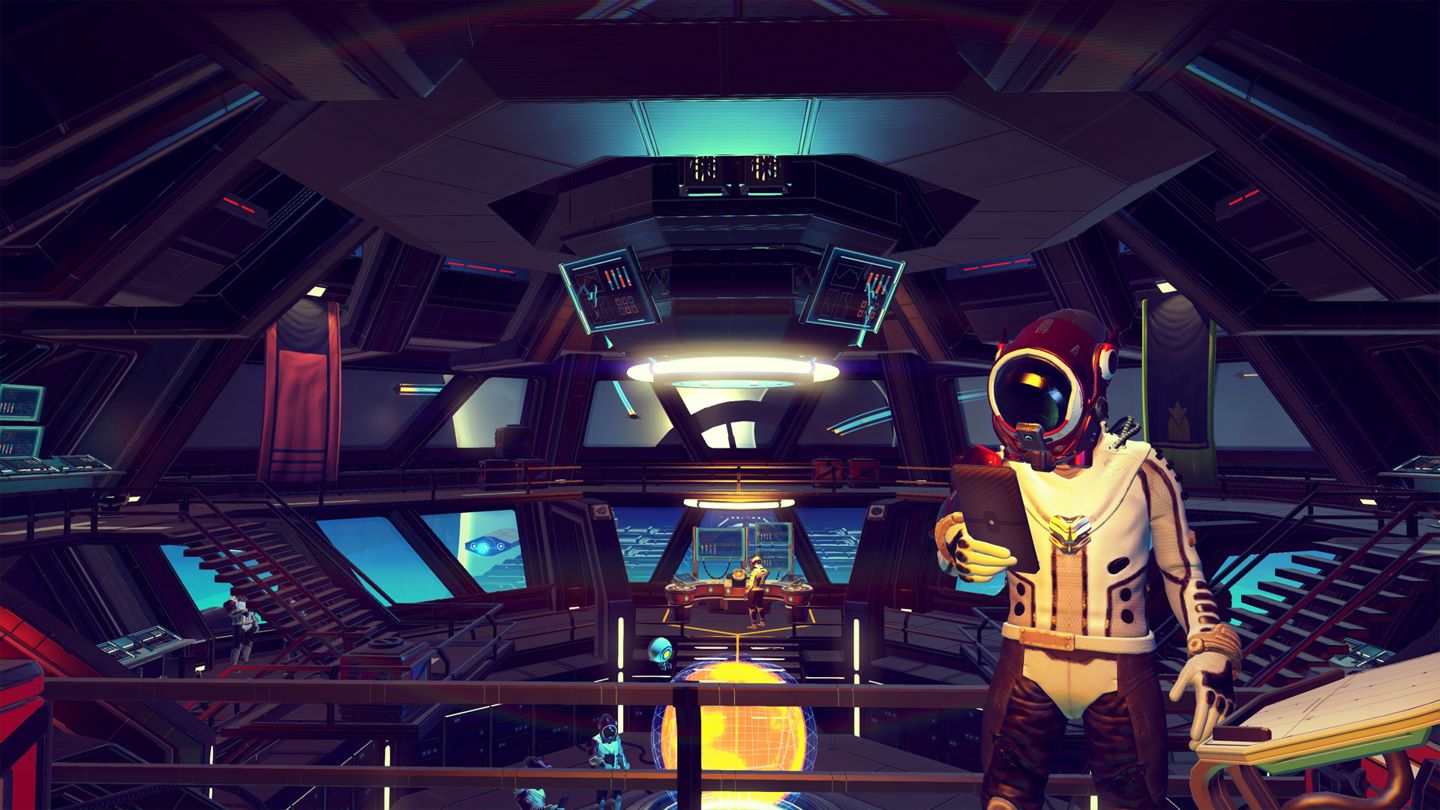 I don't think anyone can forget the controversy surrounding No Man's Sky after its initial launch on PS4. Marketing promises never came to fruition. It lacked important features. All in all it was just an incredible disappointment after years of hype, even if the amount of hype may have been unwarranted and created unrealistic expectations. But with No Man's Sky NEXT, its biggest update yet, the game is finally getting a long overdue second chance. And it comes alongside its release on Xbox One. It's got real multiplayer now!
I'm not even sure where to begin since No Man's Sky is full of so much content. There's 18 quintillion procedurally generated planets, and that's not an exaggeration.
Getting your feet off of the ground and taking to the skies at the beginning can be a grind when searching for resources, but it's well worth the breathtaking views. Speaking of resources, which are a crux of No Man's Sky, the inventory is too small for my liking (though it can be upgraded) and keeping track of everything is a bit of a test in micromanagement. Much of your time will be spent collecting elements and crafting new materials to charge up your equipment and progress.
The thrill of discovery is hard to describe. There's just something about finding a planet and knowing that you are quite literally the first person to ever see it that is hard to put into words. You may find a few duds that aren't worth your time, but when you discover that lush, gorgeous planet similar to those in the trailer, it's special.
No Man's Sky on Xbox One X lets players choose between two modes: high quality and high performance. It's really personal preference because either way the performance of the game can get a tad choppy at times.
My biggest gripe is that space combat is especially frustrating in the opening hours. I recommend not making any unnecessary enemies for a while until you're absolutely up for it.
No Man's Sky NEXT drastically changed the game for the better, and if you've been hesitant to jump into it, now's the time to do it.
9/10
Xbox One
This game was reviewed with a code provided by the publisher
---
Self-described as Animal Crossing meets Harvest Moon, Castaway Paradise is a life simulator set on your own little island. Castaway Paradise brings the charm of the aforementioned series' to Xbox One.
You'll first begin the game by completing a short tutorial before fully diving into it. This is where you'll learn the basics surrounding planting crops and building up structures. It's incredibly simple to do, but growing accustomed to the controls may take more time than you'd think. Much of this is controlled through X, Y, A, and B. Pressing Y opens up a menu, where you can then choose an item with the D-pad and use it by pressing X. Maybe it's just me, but this tripped me up more than a few times as I would initially press the incorrect button, like A. It's hard to describe, but there's just something about it that doesn't feel intuitive.
Helping out villagers and finishing tasks grants you rewards and experience points to level up, meaning you can create an even more beautiful island. There's a satisfying amount of items and customization options available to you, which will hopefully be added to with post-launch content.
Castaway Paradise won't sit among the life simulation classics, but it's still a nice little substitute if you're looking for one.
7.5/10
Xbox One
This game was reviewed with a code provided by the publisher
---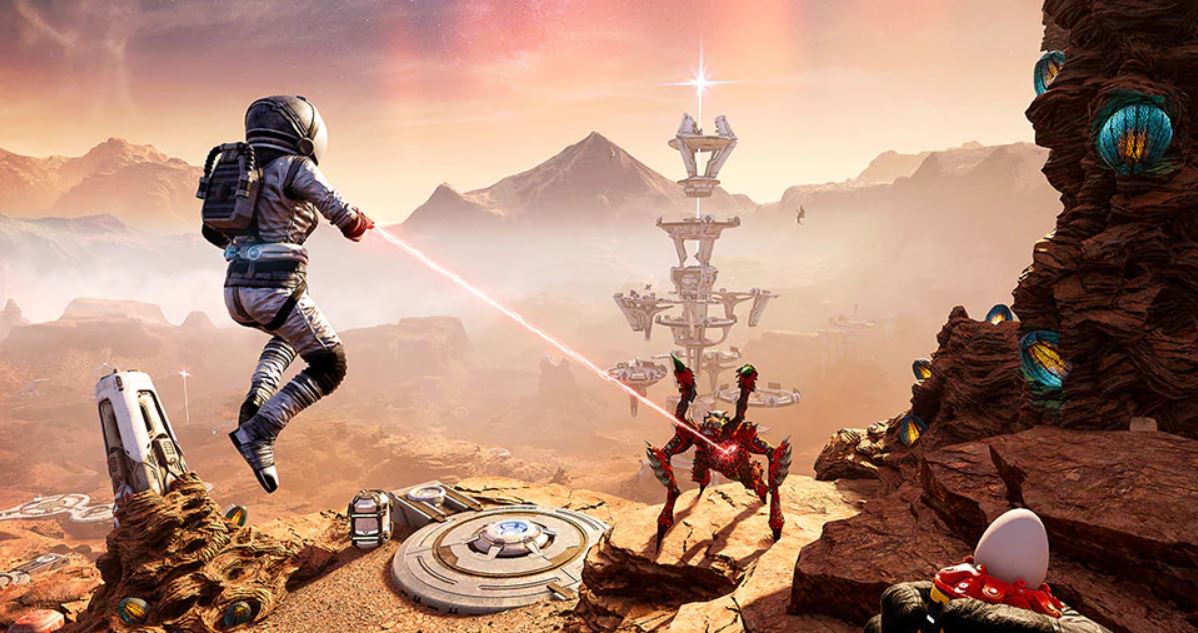 Far Cry 5: Lost on Mars is a great addition to the base game. In order to restore an AI named ANNE and save the earth, Nick Rye and Hurk must travel to Mars and battle a hoard of alien arachnids. It's about as wacky as you'd expect.
This bit of DLC doesn't take itself seriously at all, and it's all the better for it. Lost on Mars actually reminded me of some of the humor from the Borderlands series. The opening of the DLC literally starts with you finding Hurk's disembodied (but still functional) head and then attempting to track down the remaining body parts, all the while he cracks jokes.
Unlike Hours of Darkness or the base game, Lost on Mars adds sci-fi weapons and equipment to the mix that make gameplay a lot more fun. Instead of worrying about bullets, you'll just need to make sure your laser guns don't overheat. Scared of fall damage? That's been eliminated with the new jet pack.
All in all, if you're itching for more Far Cry 5 but just want a little change of pace, Lost on Mars will be perfect for you. It doesn't revolutionize the game, but it's a fun addition nonetheless.
8/10
Xbox One
This game was reviewed with a code provided by the publisher
---
No Man's Sky is definitely the standout title this time, but both Far Cry 5: Lost on Mars and Castaway Paradise are strong games as well. Give them a shot if you're interested.