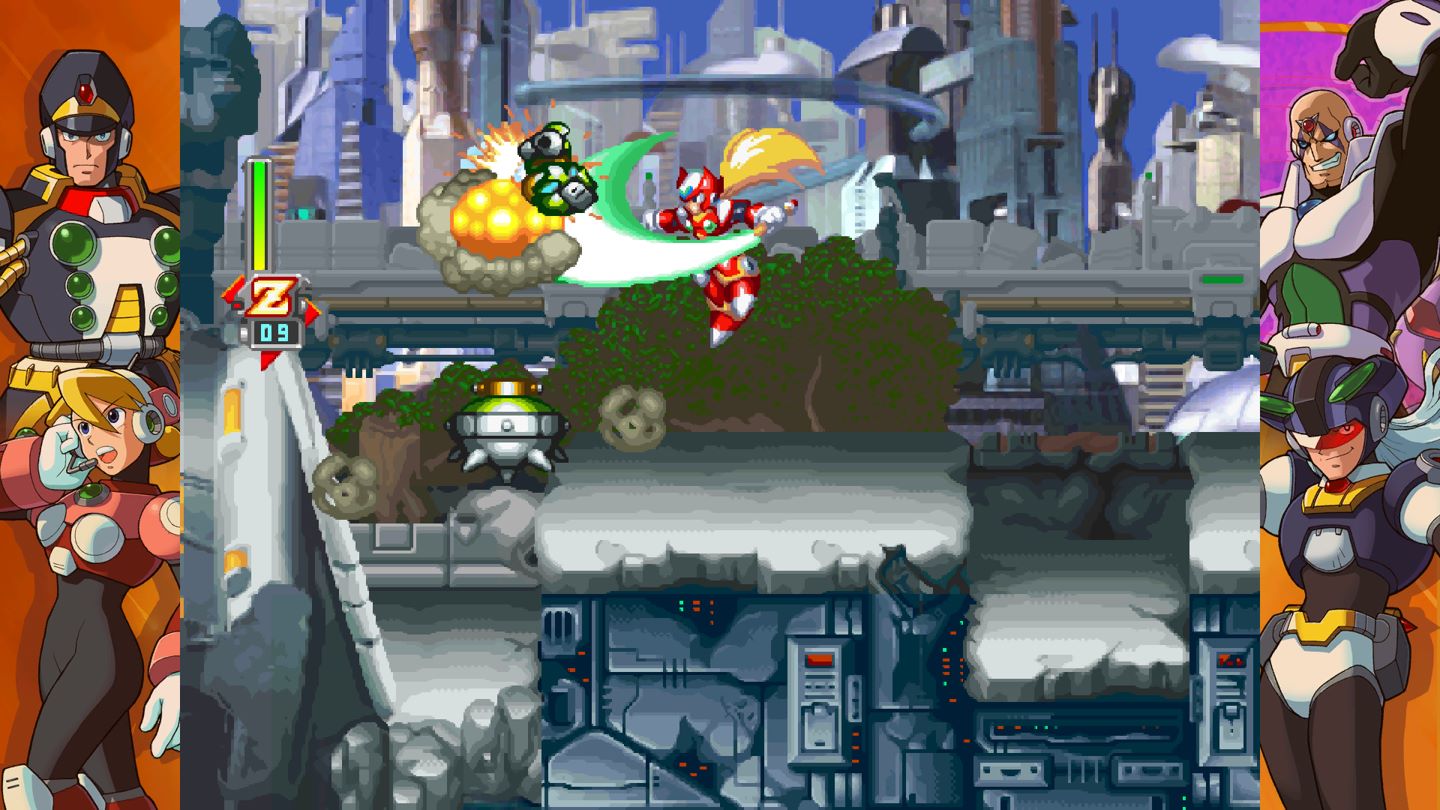 New games release on Xbox One and Windows 10 every week, and it can be quite difficult keeping track them all, especially during the summer when so many blockbuster titles are taking up people's attention with their expansive marketing campaigns. Some of the games reviewed this week you may not have even heard of. This time around, we're taking a look at Adventure Time: Pirates of the Enchiridion, Forsaken Remastered, and Mega Man X Legacy Collection 1+2.
---
Adventure Time: Pirates of the Enchiridion
Adventure Time: Pirates of the Enchiridion is a great game which could've been better with more technical polish. The title is an original story set in the Adventure Time universe and is a lot of fun to play. There are some complex mechanics in there like interrogations which help you decipher the truth to a particular person's story. However, the frame rate isn't completely stable even on Xbox One X and it shows. The movement and fighting mechanics are also clunky.
Despite these technical missteps, the game takes place in an open-world environment and you can go anywhere with the help of your boat. However, don't expect a 2D version of Assassin's Creed Origins because it's still mission-based gameplay and you're required to go to certain areas instead of exploring to your heart's content.
The voice acting and humorous nature are straight out of the cartoon and they're the best part of the adventure. Had Adventure Time: Pirates of the Enchiridion featured smoother animations like the cartoon and better fighting mechanics, it could've been one of the most unique games on the console. Hopefully the developer will patch the game to make it better. Even without that, Adventure Time: Pirates of the Enchiridion is worth your time because there's nothing like it on Xbox One due to its unique aesthetic. It just needs more polish.
7/10
Xbox One X
---
Forsaken Remastered
Forsaken Remastered is an upgraded version of the 1998 cult classic. The game takes place in a cyberpunk setting and seems to follow a rather convoluted plot. However, the gameplay is where it shines because you have complete freedom of movement. Unlike traditional shooters, you take control of a small, flying craft and have to take down various enemies. You can fly anywhere and equip a variety of weapons.
Forsaken Remastered is even Xbox One X Enhanced and features crisp 4K visuals on the system. Unfortunately, the game still uses the old textures. While the decision to keep the original assets is understandable, upgrading them would've made the title even better. A lot of gamers won't pick it up because of this. This severely limits the audience because graphics play an important role in purchasing decisions nowadays.
Despite its problems, Forsaken Remastered remains an enjoyable game. We just wish it had received a more substantial upgrade on Xbox One.
8/10
Xbox One X
---
Mega Man X Legacy Collection 1+2
This week, Capcom released two Mega Man X Legacy Collections on Xbox One. The two collections — each costing $19.99 — feature four classic Mega Man X games and are a lot of fun to play. It's just a shame that they're so expensive though. You'll basically have to spend around $40 to buy all the games. That seems a little excessive.
Even after all these years, the Mega Man X games feature tight mechanics and a lot of level variety. You need to use different techniques to take out different enemies. The bosses are also incredibly unique. There's a reason why all of them are regarded as cult classics. Capcom definitely tweaked the controls because they seem tighter than before. However, that might just be a result of using a modern controller.
Our only complaint would have to be the price. Had that been slightly discounted, this collection would've been truly phenomenal. For example, even Rare Replay costs less and comes with many more games. We would recommend waiting for a sale. However, if you absolutely loved these titles growing up and don't mind the price, then you can buy this without a second thought because the gameplay quality is phenomenal and they look better than ever on modern displays.
9/10
Xbox One X
---
Out of all of these games, we would recommend Mega Man X Legacy Collection 1+2 the most. They're a lot of fun and give you that nostalgic feeling of playing old-school arcade games. All of the titles this week provide their own unique experiences, so give them all a shot if you're interested. It just depends on what you like but we all have our favorites.