How to Recover Data From a Seagate Hard Drive?
Losing data from your Seagate hard drive can be a distressing experience. Seagate offers a range of popular hard drive models, including Backup Plus, Expansion, and BarraCuda. If you've ever faced the unfortunate situation of accidentally deleting files or encountering drive failures with one of these models, the good news is that recovery is often possible. Adopting the correct approach can enhance your chances of successfully recovering essential documents, photos, videos, and other vital files from your Seagate drive.
This article will provide a comprehensive guide on the best practices for recovering data from
Seagate hard drives.
3 Ways to Recover Data From Seagate Hard Drive?
You can recover data from a Seagate hard drive; just disconnect the Hard Drive from the computer and Read through the article, as this article has solutions to all the data loss scenarios that a Seagate hard drive can encounter.
Recover Data From Seagate Hard Drive Using Device Manager
Seagate Hard Drive Data Recovery using Rescue Data Recovery Services
Recover Data From Seagate's External Hard Drive using Recovery Software
Reasons Behind Data Loss in a Seagate Hard Drive
There are several reasons for data loss in a Seagate hard drive. We have a few of the common issues that users have reported online:
Crash: Seagate hard drives have been reported to crash unexpectedly several times.
I/O Errors: Whenever you try accessing the data from the Seagate hard drive, I/O errors appear and prevent you from accessing the hard drive data.
Accidental Deletion: You can unintentionally delete important files on your Seagate hard drive.
Wear and Tear: Since Seagate hard drives contain moving parts, it is expected that they will experience wear and tear as they age, leading to mechanical failures, sluggish performance, and data loss.
Virus or Malware Attacks: Malware and viruses can corrupt your Seagate hard drive and make your files inaccessible.
Data loss can happen due to logical or physical damage to hard drives. While it is next to impossible to recover data from a physically damaged drive, hard drives with logical failures are often end up successfully recovered.
1. Recover Data From Seagate Hard Drive Using Device Manager
NOTE: This method will only work if you have enabled the auto backup feature using Drive Manager.
Seagate external hard drives come with a Drive Manager utility in their NAS OS. If you have set up backups of your Seagate hard drive, you can restore them in just a few minutes, depending on the backup size.
It is a simple Locate and Restore process.
Connect your Seagate hard drive to the computer.
Open the Drive Manager on the Desktop, and if you see a UAC(User Account Control) prompt, Click Yes.
In the Main window, click on AutoBackup and click on the backed-up data button.
If more than one backup data is listed, then select the data that you'd like to restore and click the backed up data button
Choose the files you want to restore from the backup.
Click on Restore,

By default, the files get restored to the original location.
If you want to restore a file from a specific version, you can choose from a restore point or date.

Click on OK.
Enter your Safekey password to begin the restore process.
2. Seagate Hard Drive Data Recovery using Rescue Data Recovery Services
Certain Seagate drives have complimentary access to Rescue Data Recovery Services for a limited coverage period. If disaster strikes within that time frame, you can have a Seagate data recovery expert attempt to restore your files and folders free of charge. Just ship your drive and let the professionals handle the recovery process.
The service covers many data loss scenarios, from accidental deletions to physical damage, such as water or fire damage.
This service doesn't charge you any money if your hard drive is eligible and comes within the Rescue service period. (service period varies between devices).
You can just send the hard drive for data recovery (Free shipping is subject to availability).
Track the Status online.
After successfully retrieving your data from your Seagate hard drive, you will receive a new Seagate external hard drive with all your retrieved data encrypted. The encryption key will be sent to your registered email before you receive the hard drive.
Estimated turn-around time is typically 30 business days from when your Seagate hard drive is received at their lab.
Before you consider Seagate Recovery Services,
According to Seagate, their recovery technicians will access and review your device data to ensure a successful recovery. Your data is solely used for retrieval and will be retained only as long as needed for the recovery service.
Another important thing to note is that the recovery attempts can cause further damage to the data and render any data unrecoverable.
The above methods have drawbacks when recovering data from a Seagate hard drive. However, you still have a chance to recover your data using third-party data recovery software.
A DIY data recovery software is a better option if you are looking for a quick way to recover your data. Additionally, these software companies provide remote technical assistance, which can help you recover data. Using data recovery software is the best option if you aren't subscribed to Seagate's Recovery Services.
We searched extensively for a solution with an intuitive interface, stellar support, and glowing customer feedback.
After comparing the top data recovery apps, one stood out. We have found that Remo Recover has a good reputation for data recovery and excellent technical support. With this highly-rated data recovery software, you can efficiently recover data from the comfort of your home with expert technical assistance.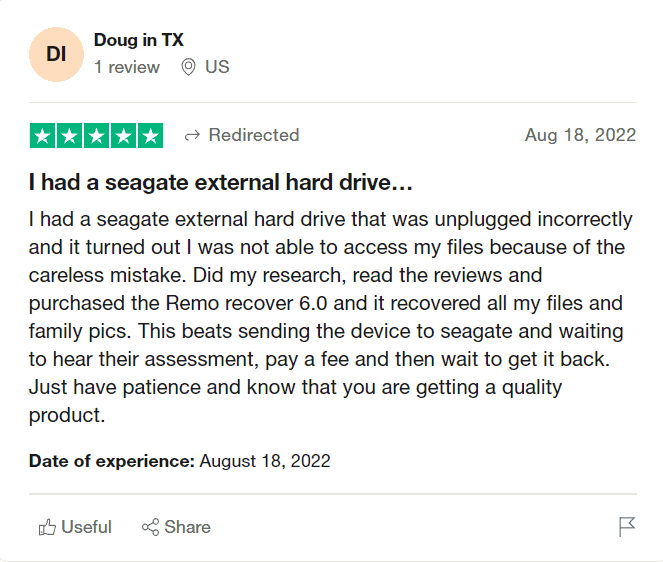 3. Recover Data From Seagate External Hard Drive using Recovery Software
Step 1: Download and Install the Software on your computer.
Step 2: Launch the software, select your Seagate hard drive, and Click on Scan.
Note: If you couldn't locate our hard drive, click on Can't find the drive? Option to locate it.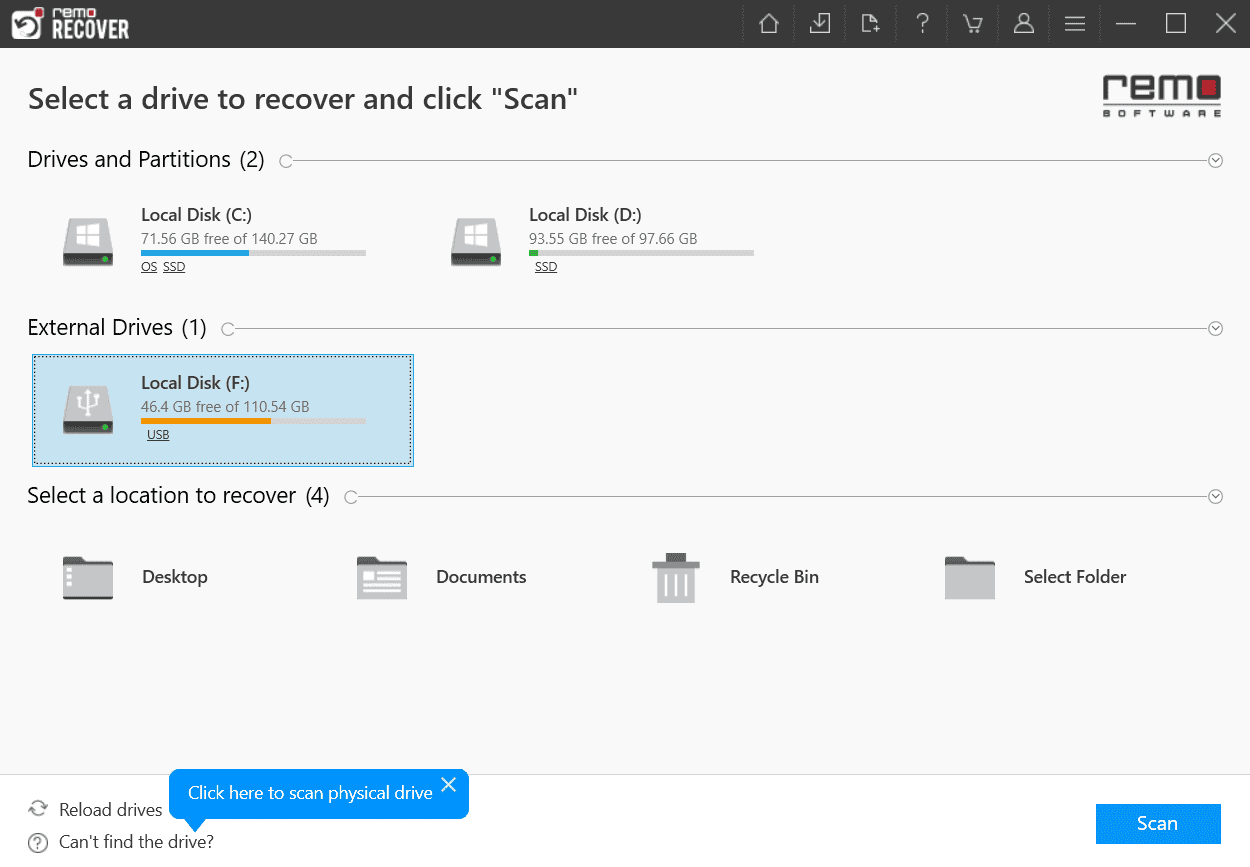 Step 3: Click on Dynamic Recovery View to see the data as it is being recovered.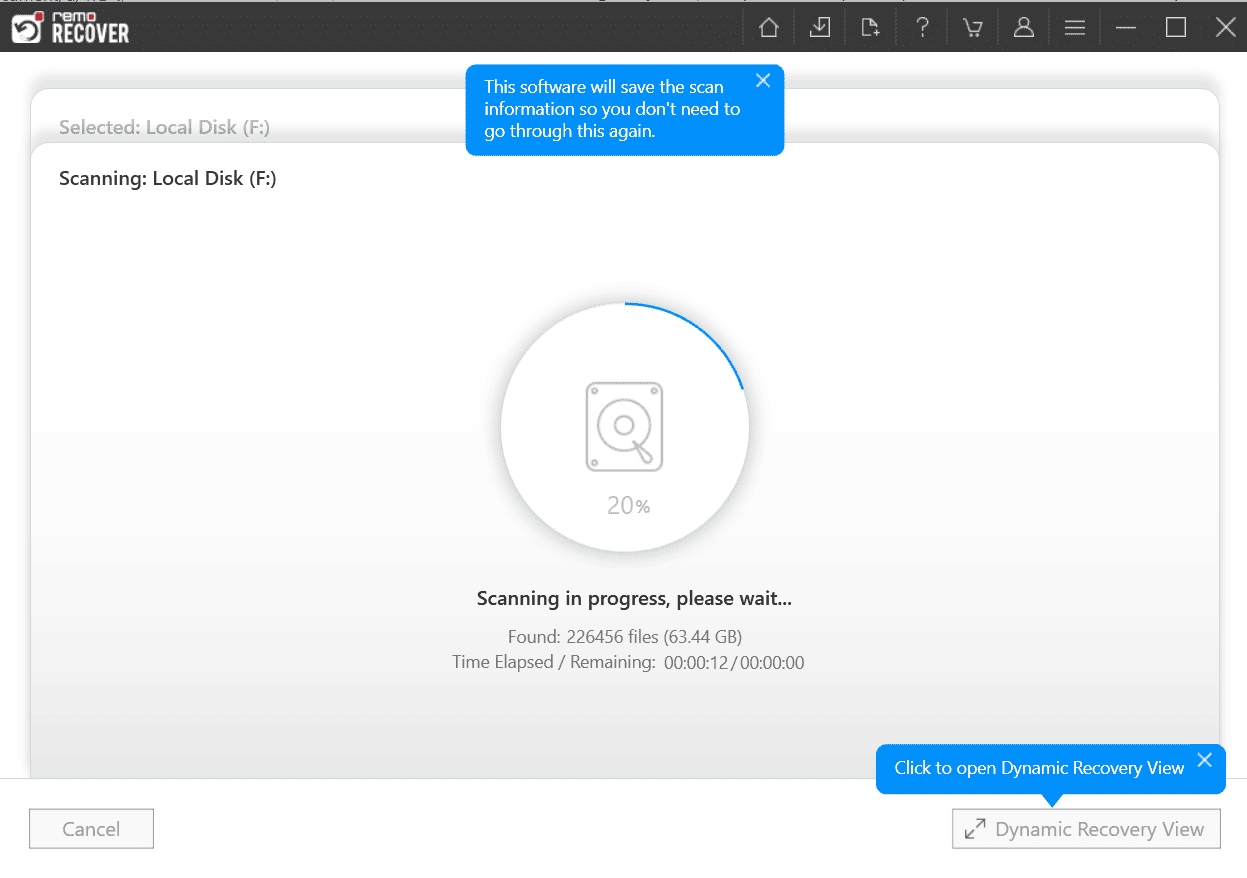 Step 4: Locate your recovered files in Lost and Found or Deleted Files folders
TIP: Use features like the Advanced filter and Search box to locate recovered files easily.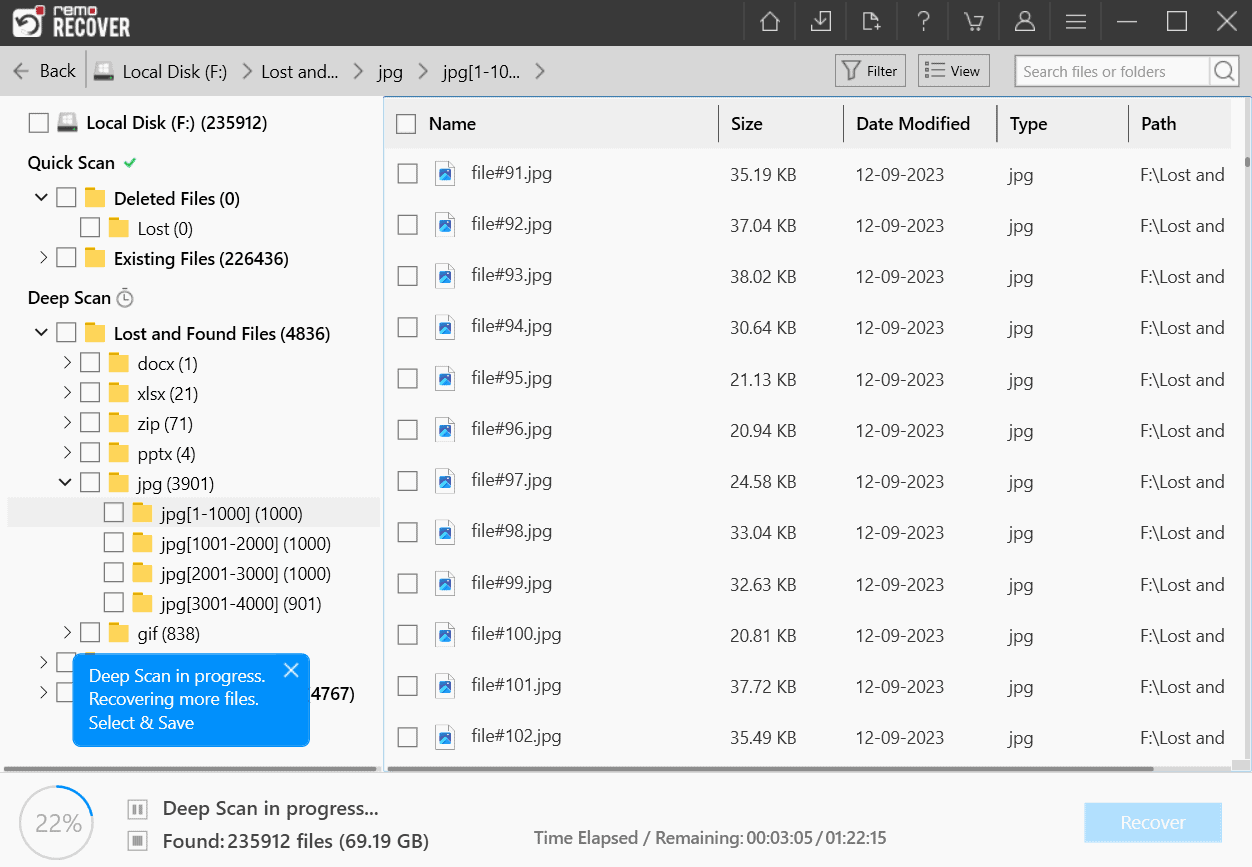 Step 5: Double-click on the file to preview it.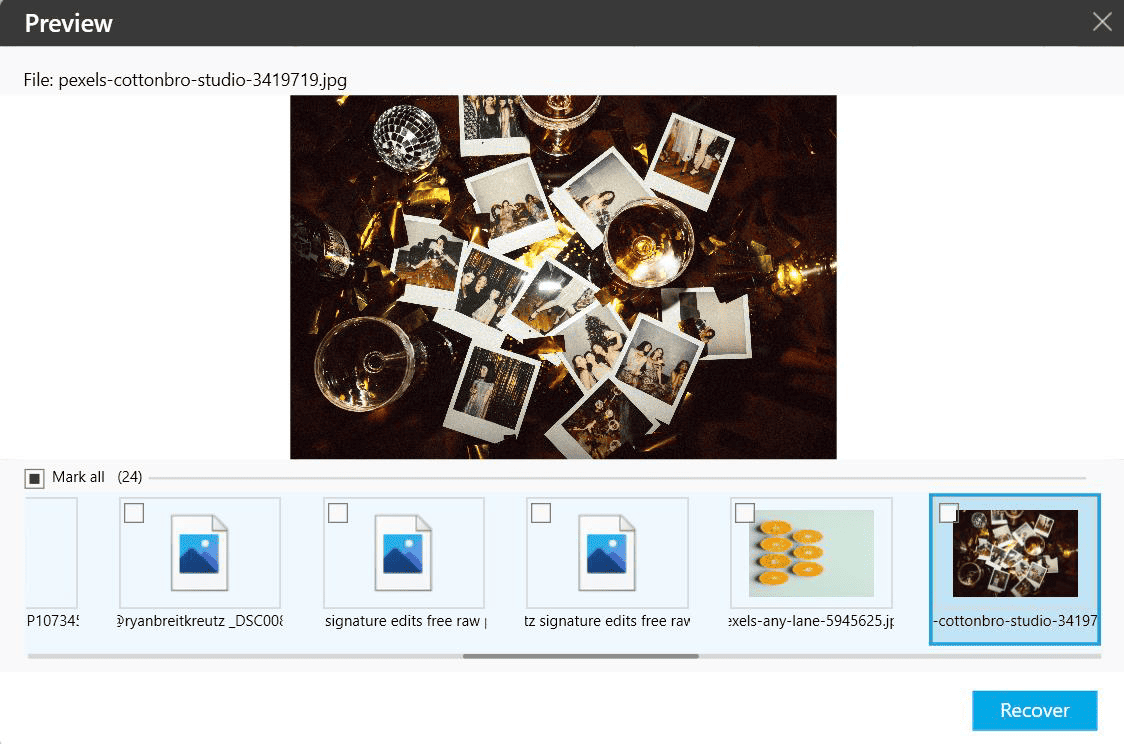 Step 6: If you are satisfied with the recovered data from the Seagate hard drive, simply click on Recover to save the files in your preferred location.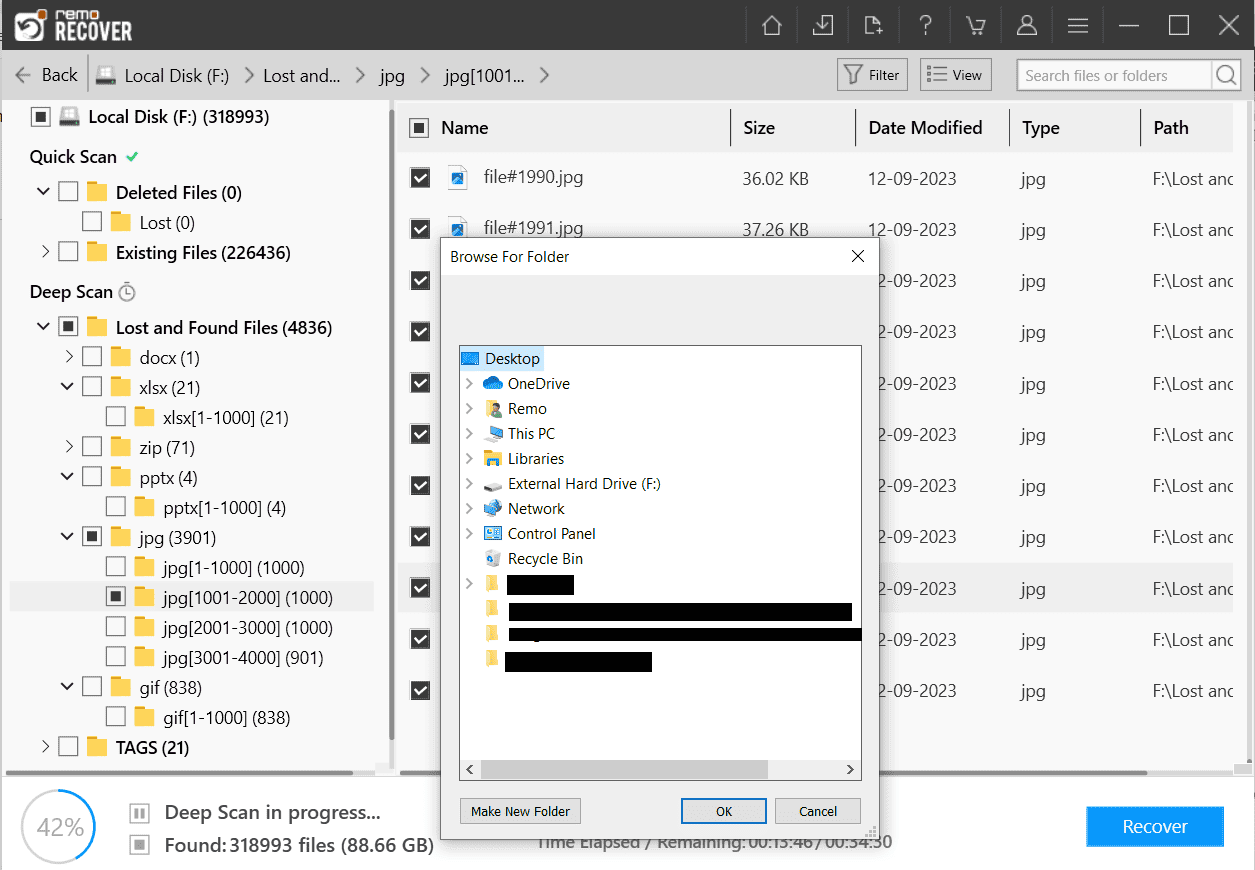 Caution: Make sure you save the recovered files in a different location from the previous location, as there is a chance of losing the data again.
If you are stuck anywhere, you can contact technical support by clicking "?" Help for any assistance.
BONUS: Do's and Don'ts to Avoid Data Loss in a Seagate External Hard Drive
| | |
| --- | --- |
| DO's | Don'ts |
| Backup: This applies universally to all storage media. You can back up your Seagate external hard drive using built-in automatic backups or any other cloud storage solution. | Magnetism: Make sure your Seagate hard drive is away from Strong magnets, as they can disrupt the data on the drive. |
| Always Eject: Always eject the Seagate hard drive from your computer before physically unplugging it to ensure all data is completely written to the hard drive. | Overload: Do not overfill your Seagate hard drive, as they can increase the risk of data corruption and slow performance. |
| Handle with Care: Keep the hard drive under optimal conditions; excessive heat or cold can cause damage to your Seagate hard drive. | Ignoring Errors: Whenever you encounter unusual errors or noise from your Seagate hard drive, immediately disconnect and get it fixed, as continuing can worsen the problem. |
Conclusion
We hope this article has answered your questions about recovering deleted files from a Seagate external hard drive. The methods above have been shown to be effective for data recovery.
Whether you have experienced accidental deletions or other data loss scenarios, these methods can help you recover your valuable data from the Seagate hard drive.