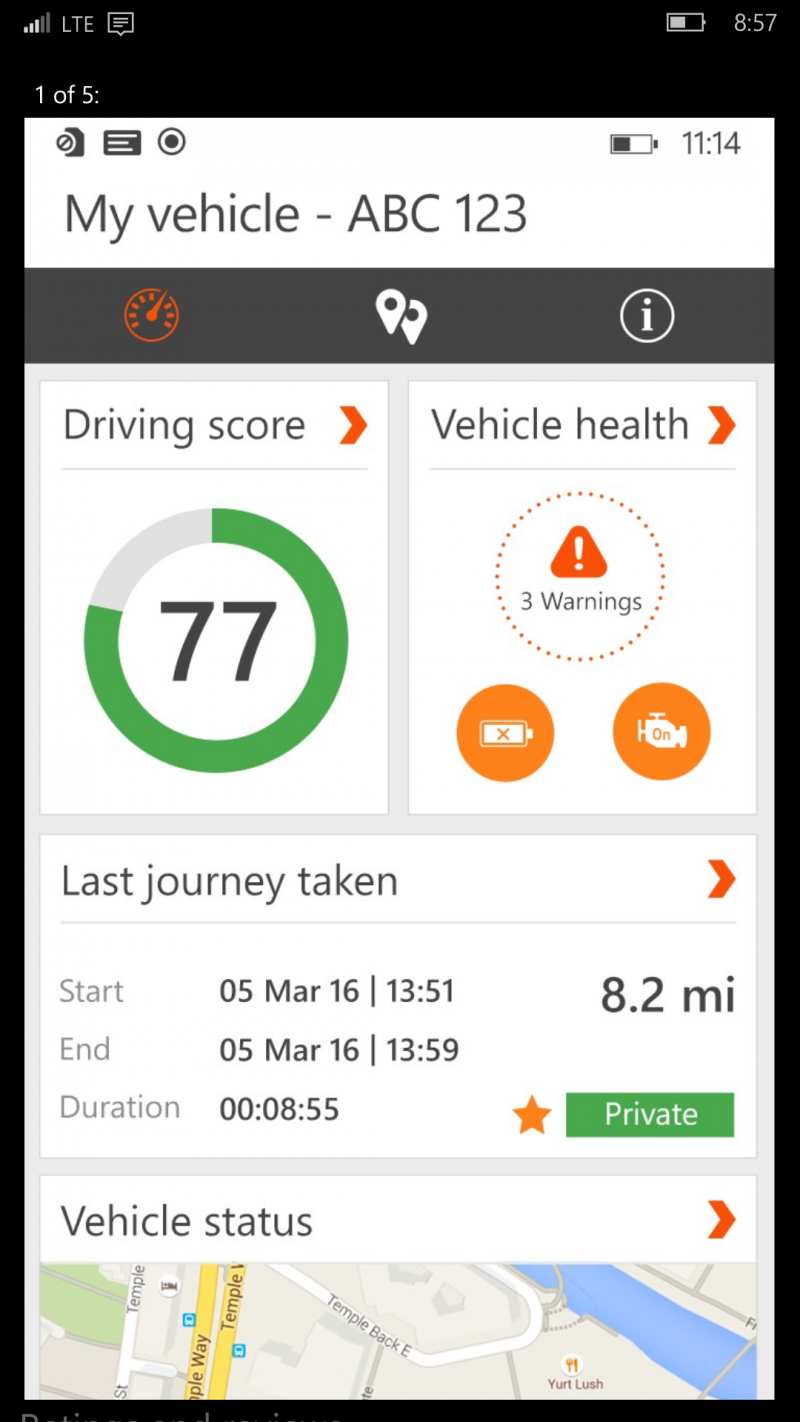 After launching on the iPhone in April, RAC has released their Telematics app for Windows. The app provides a personal driver score, vehicle health information, driver location and journey information and vehicle updates to alert the driver when it's time for a service or MOT.
"Telematics is proving to be a vital tool for businesses as functions such as driver scores encourages better and more efficient driving.
This can lead to better MPG in vehicles helping to bring down fuel costs by around 10 per cent according to our customers, and driving at slower speeds helps to cut accidents and reduce wear and tear on their vehicles." said Nick Walker, RAC Telematics managing director.
Check out the app description below:
The RAC Telematics App gives you immediate and easy access to key information including vehicle health, driving score, vehicle and journey information – all at your fingertips. It's FREE to download and available to drivers who have RAC Telematics installed into their vehicle and already have a username and password. The RAC Telematics App helps you in 4 ways: Vehicle health Keep up to date on the health of your vehicles and get warning alerts for specific faults helping you to plan ahead and minimise downtime. Driving score Monitor how you drive and get a score based on your speed, acceleration and braking. This can help you become a safer driver, as well as improve fuel efficiency and reduce the risk of accidents. Journey information View your journey information including time, location, mileage and duration to help keep track of vehicles and plan your routes effectively. Get business mileage reports to help with your expenses. Vehicle information Put your MOT, Tax, Insurance and Service dates into the App and receive timely reminders to book or renew.
You can download the app below: