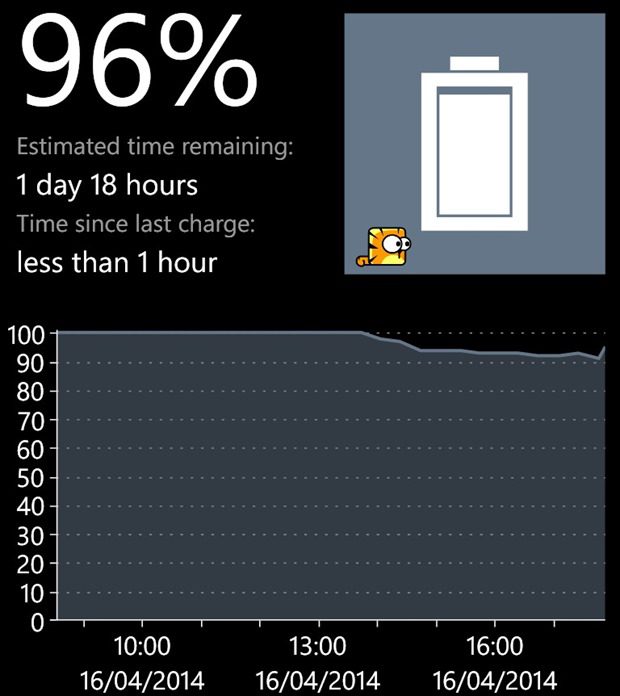 After a few  days of using Windows Phone 8.1 now would be a good time to ask how battery life is under the new OS.
On my Nokia Lumia 920, with an 18 month old battery, for the first day battery life was less than spectacular, possibly due to Cortana, but likely because I kept fiddling with the device, testing out the new OS.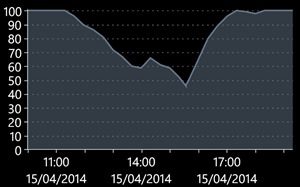 However now that things have settled down a bit, and also possibly because I have disabled Cortana (being in UK) things are significantly better, as can be seen in the graph above.
What has the experience been of our readers so far? Let us know in the poll below.