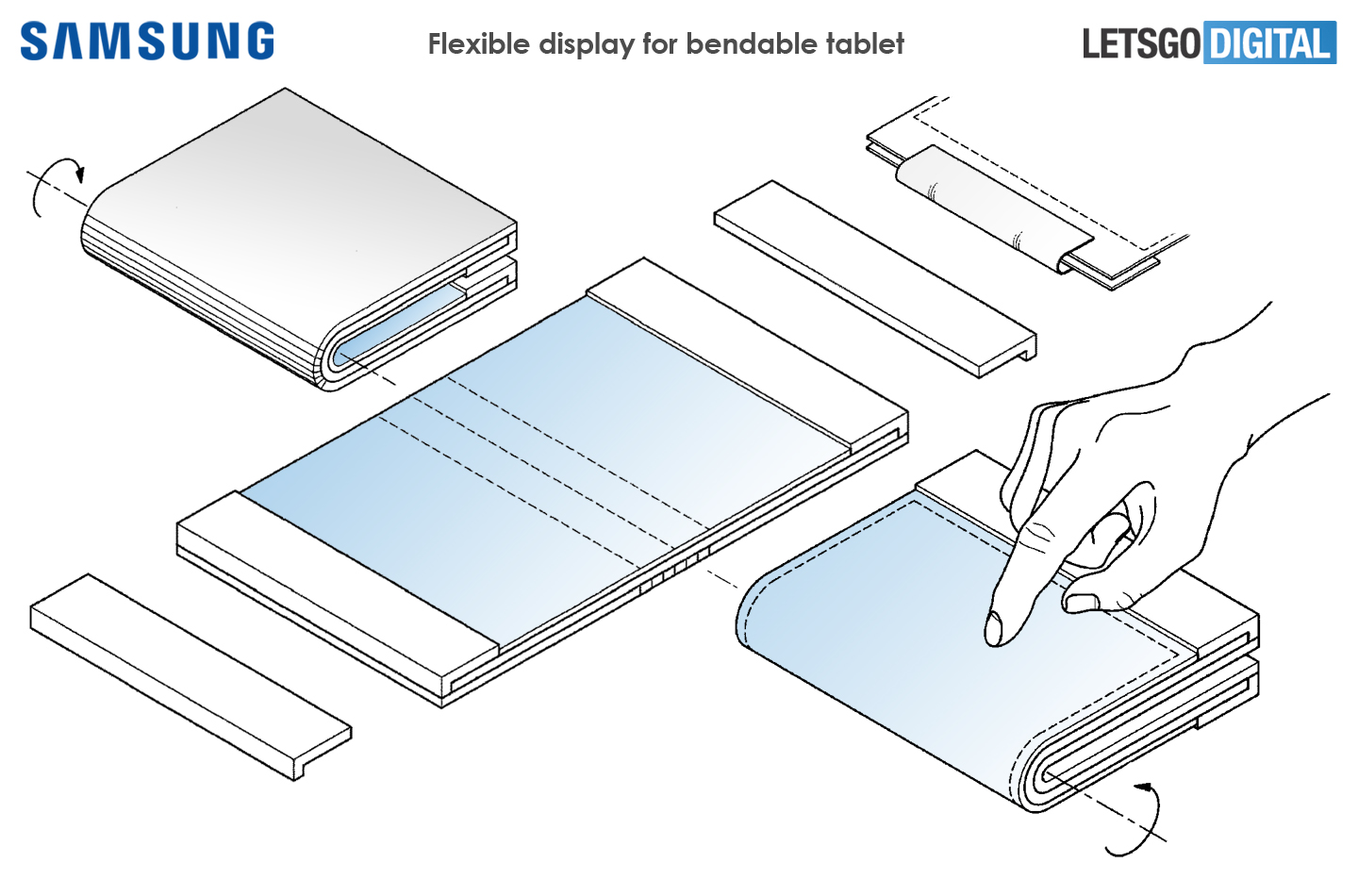 While previous flexible-screened smart devices appeared to focus more on the phone segment, we have seen Lenovo recently tease folding laptops instead, and now it seems Samsung may also join that bandwagon.
In a new patent, filed April 2018 at the USPTO by Samsung Display and published on the 11th October, Samsung shows a larger device with a flexible screen that can bend both inwards and outwards.
The tablet would be backed by a metal such as an aluminium-magnesium alloy, and could be folded closed to protect the screen, folded open to use as a tablet or folded outwards to use as a smaller-screened (presumably phone-like) device.
Samsung Display had earlier this year showed off a  14-inch rollable OLED panel with a right turn radius which would e perfect for such a device.
While it is not known if Samsung will use this design, it is almost certain they will be using Samsung Display's technology.
We will be looking forward to seeing what Samsung is set to unveil at their Developer conference on the 7th to 8th November 2018, which clearly teases a folding device.
Via Letsgoditigal