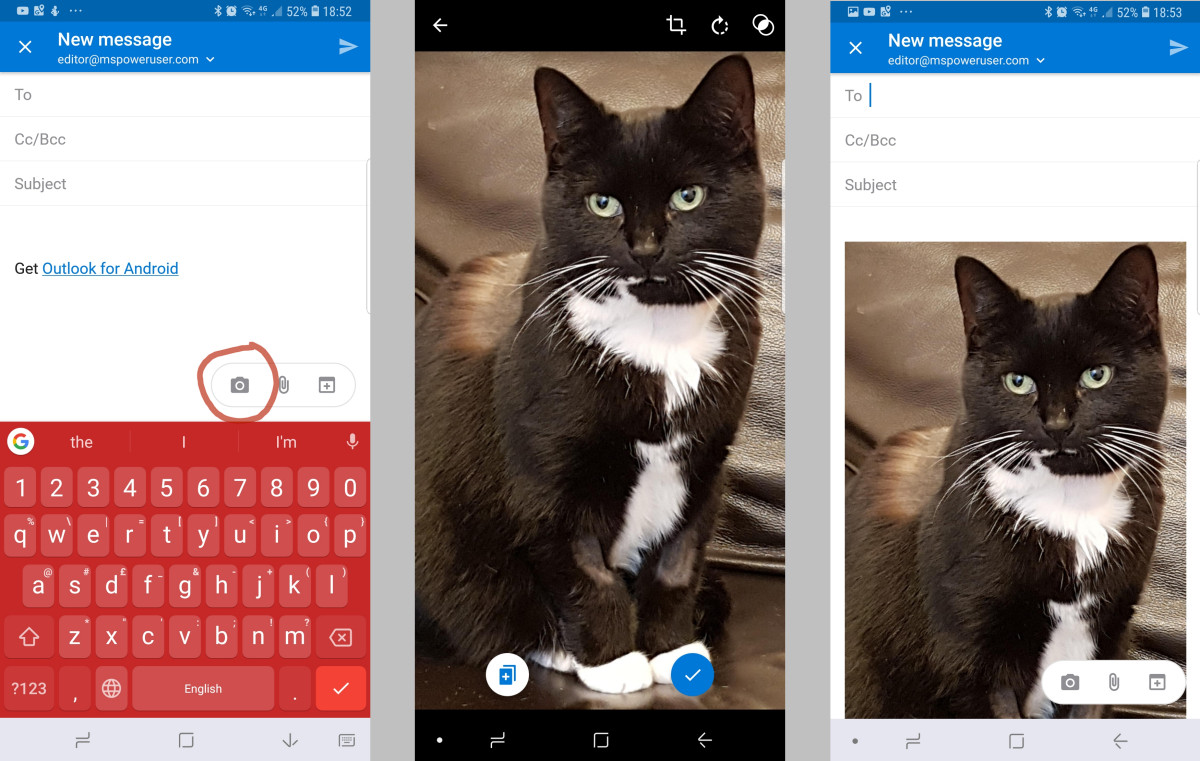 Microsoft has released a new weekly update for Outlook for Android with a pretty cool feature.
Version 2.2.172 of the app has the following changelog:
You can now capture and send images of documents and whiteboards along with photos, directly in your message.
In practice this means a bit of Office Lens functionality is now built into Outlook for Android, meaning you can click on the circled camera icon and be instantly able to take a normal picture, a picture optimized for documents, meaning your document will be straightened and cropped, and one optimised for whiteboards, meaning your image will once again be cropped and contrast increased. You are also easily able to capture and attach multiple images.
The new feature is only lacking in one key aspect – once attached to your email you are unable to annotate the image, which means words will be wasted trying to explain which feature you wanted to highlight.
Hopefully, this is on the roadmap of the Outlook team, as it would elevate this welcome new feature to perfection.
The latest version of Outlook for Android can be found in the Google Play Store here.