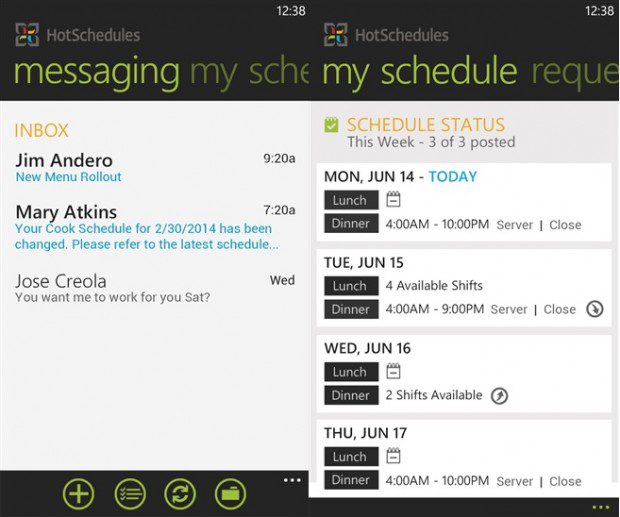 HotSchedules is a service that lets you manage your work schedule, request shift changes and communicate between team members. Their official app is now available in Windows Phone Store which allows you to view and manage your work schedule from anywhere and at any time. The app is free to download, but you need a valid HotSchedules user account to use it. The current HotSchedules Windows App supports only staff-level features and functions as Manager level features are coming soon.
Features:
• View your work schedule from anywhere at any time
• Sync your schedule with your calendar
• Set up specific notifications, such as new messages, schedule changes, shift trade approvals and shift locations
• Set-up auto-pick up or release options
• Review open shifts and request to pick-up and release options
• Send requests to release or swap shifts
• View the roster and employee contact information and contact coworkers with one click
• Message coworkers via text, email or the HotSchedules platform
• Request time off
• Need help? Contact Customer Care 24x7x365, customercare@hotschedules.com
Download it here from Windows Phone Store for free.