Evernote, one of the most popular note-taking apps today announced changes related to their pricing. They are increasing the price of Evernote Plus to $3.99/month or $34.99/year and Evernote Premium to $7.99/month or $69.99/year. Also, they are limiting access to notes on up to two devices for Evernote Basic members. If you are not happy with these changes, you can switch to OneNote with ease. Recently, Microsoft released a tool that will help you import your Evernote notes into OneNote. The OneNote Importer tool migrates all of your Evernote content into OneNote, giving you the opportunity to switch to OneNote and have all your notes in one place, on all your devices.
Why OneNote?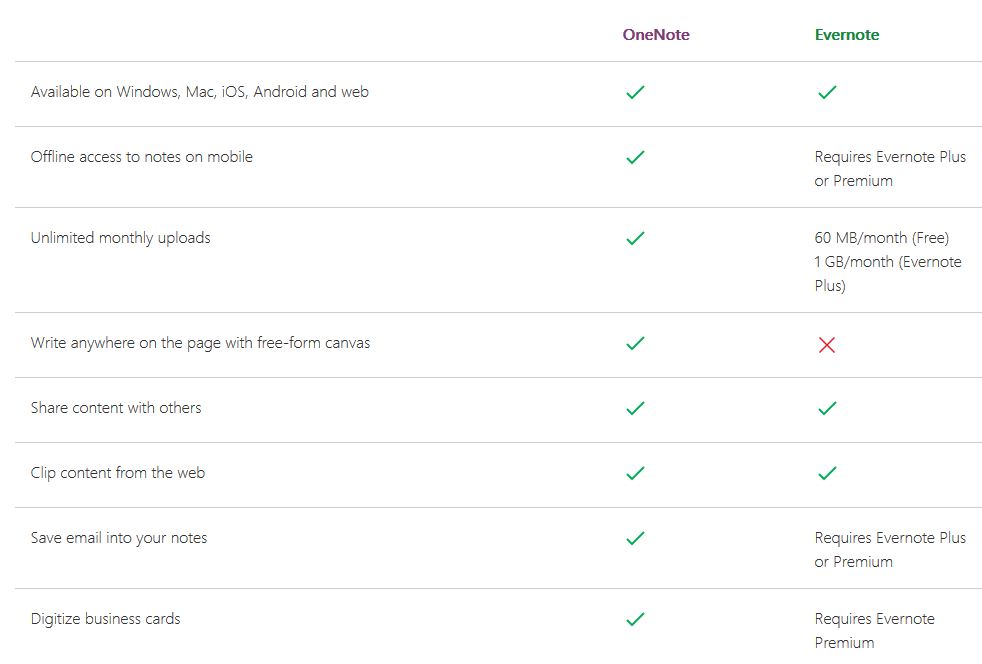 You can use OneNote free on all devices, it comes with Office and works seamlessly with Outlook, Word, Excel and PowerPoint. Evernote Premium ($69.99/year) now costs almost same as Office 365 Personal ($69.99/year), which includes all the Office apps, plus 1 TB of OneDrive storage.
Download Evernote to OneNote importer tool here.
You can buy Office 365 Personal using below links,