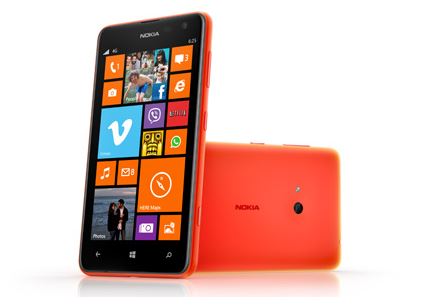 As expected, Nokia announced the new mid-range Windows Phone device Lumia 625 today in London. Here are the pricing and availability details from Nokia.
Pricing:
Nokia Lumia 625 will go on sale with an estimated retail price of 220 Euros (290 USD) before taxes and subsidies.
Availability:
The Nokia Lumia 625 is planned to begin selling in China, Europe, Asia Pacific, India, Middle East, Africa and Latin America in Q3 2013.
The Nokia Lumia 625 will be available in a range of colors including orange, yellow, bright green, white and black with an array of changeable shells which will allow consumers to personalize their phones.