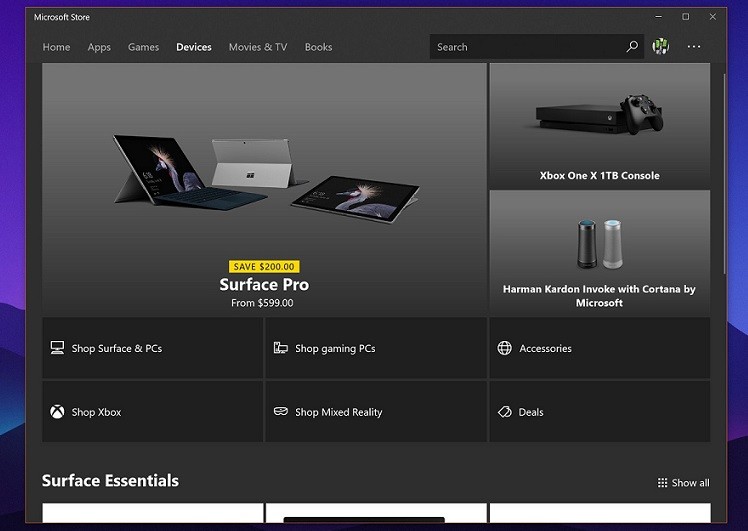 The Web version of the Microsoft Store already sells both hardware and apps, and now the desktop store app has been updated to also offer Microsoft's latest PCs and laptops with a dedicated tab.
Version 11802.1001.11.0 of the app now offers Devices next to Games and Movies and TVs, with hardware such as Xbox consoles, gaming computers,  Surface laptops and PCs,  Mixed Reality headsets, and accessories available.
The move is somewhat interesting, as one wonders if Microsoft will soon use its ownership of the desktop user interface to start offering hardware, similar to how the company advertises apps and services.
The tab is currently available in USA, and it is not clear which other countries it will be offered.