Microsoft has rolled out a new update for Photos app for those who are running April 2018 Update. The latest update bumps the app to v2018.18051.18420.0 and brings a couple of new features.
With the new update, Microsoft has added Resize option to the Photos app. This new feature will allow users to resize the image for set standards like for Emails, thumbnails, etc. The new feature can be accessed by opening a photo and clicking on three dots (…) on the top right corner and selecting Resize.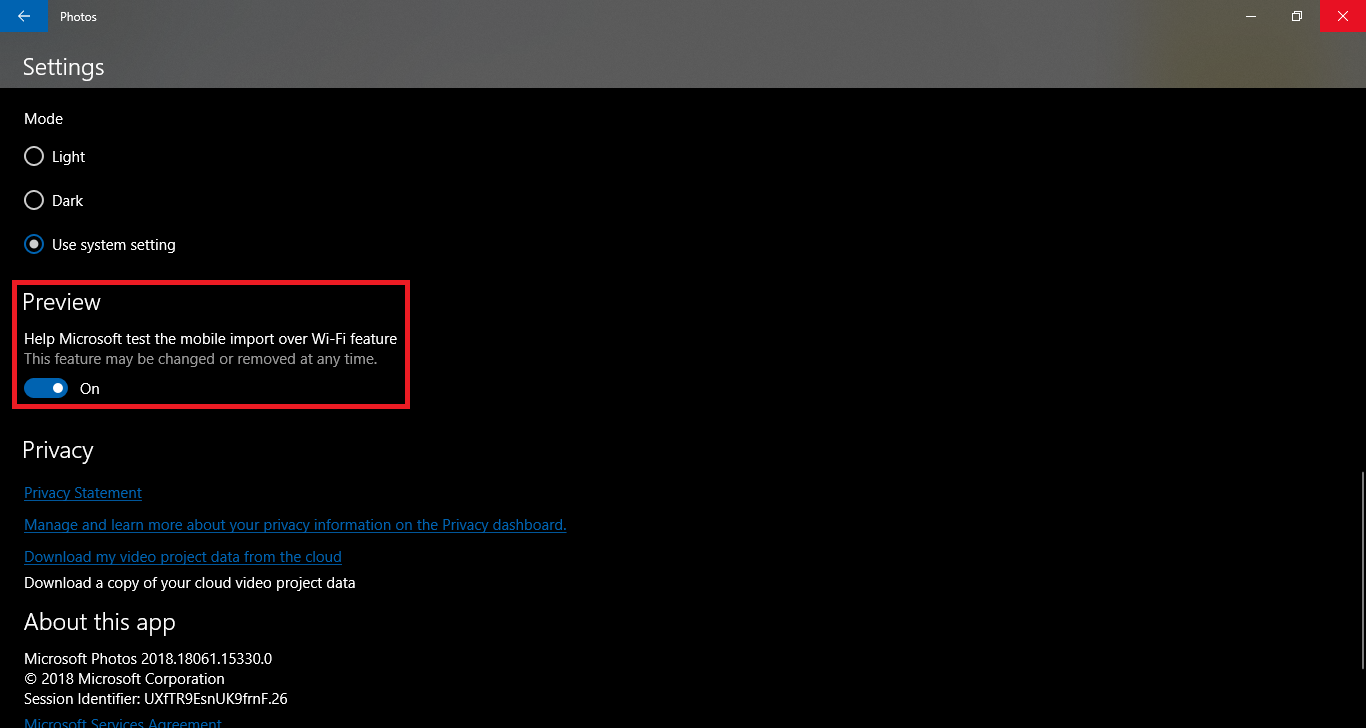 Another feature Microsoft added with the new update is sending photos from your Phone to Windows 10 PC. This feature is actually a part of the experiment and is available just as a preview. However, if you're interested in trying it out right now then you click on the three dots (…) in the photos app and head to Settings and scroll down to Preview. You will see the option saying help Microsoft test the mobile import over Wi-Fi.
You will need to enable the feature and then go back to the Photos App. Once there click Import>Import from Mobile over Wi-Fi.
This will open up a new dialog asking the user to download Photos companion app. The app is in beta and is available for just iOS and Android users. Click on Get the app to download the app and then follow the instructions inside the app to set it up. The feature is useful and can be a replacement for import over Bluetooth. Unfortunately, it didn't work for us as the app crashed continuously. However, it might be just device specific issue so give it a go and let us know in the comments section if it worked for you. You can download the Photos App update from the Microsoft Store.
Via: HT Novo