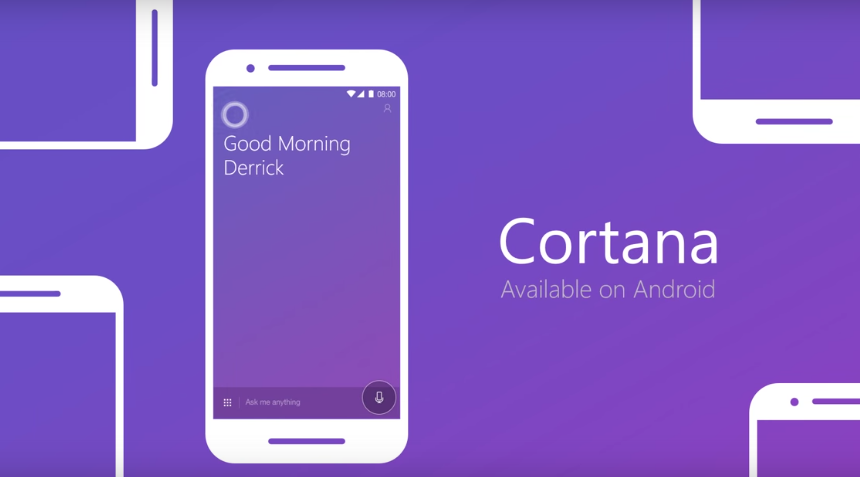 Microsoft is rolling out a major new update to Cortana on Android and iOS devices, introducing a brand new look for the personal assistant. The new look for Cortana on Android and iOS is much different than how the personal assistant looks on Windows 10. However, the new design on Android does look a lot prettier and cleaner than the current Cortana on Windows 10 design. In a blog post, the Cortana team stated:
Since releasing Cortana on Android and iOS a year ago in the US, you have been telling us what you liked and how you'd like it to be improved.  We listened.  We've created a more simplified look and feel for the apps, designed with your mobile life in mind. Now you can get to what you need faster and easier than ever before with quick actions, putting the most frequent things you do front and center, so setting a reminder or viewing your reminders is just a tap away when you don't want to use voice.
The new Cortana design on Android and iOS sports a purple accent, but we're told that users will be able to customize the accent of Cortana on their mobile devices soon. Here's a video showing off Cortana's new design in action:
And here are some screenshots:
In addition to the new design, Microsoft is also bringing Cortana to the United Kingdom in the coming weeks. The personal assistant has been available in the United Sates to Android and iOS users for a while now, but it's finally coming to the UK which is very nice to see.