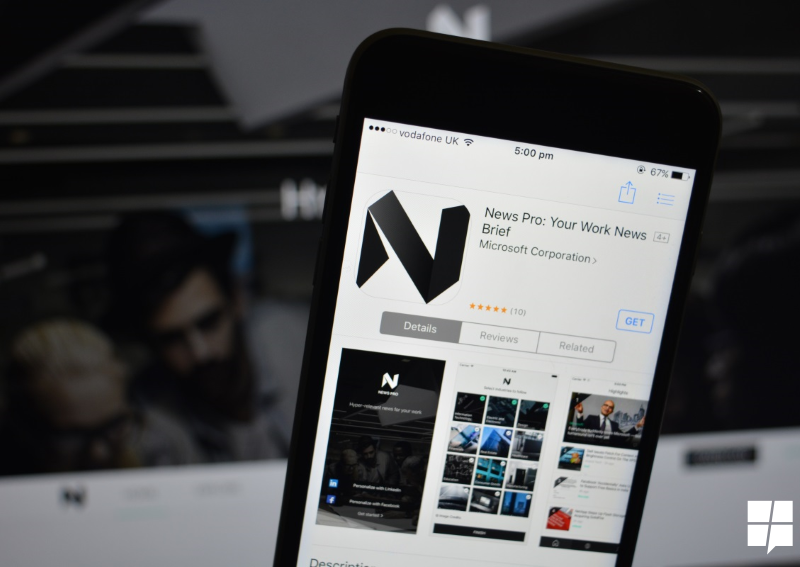 Microsoft Garage today launched News Pro 2.0 which introduces a bunch of new features and improvements. The company launched News Pro earlier this year to provide curated news based on your interest and work life on the iPhone and Web. With today's update, Microsoft is taking things a bit further. Firstly, the update introduces a built-in "personal news agent" called Rowe which will provide you news based on your topics. You will be able to ask Rowe to show you news about a certain topic, provide recommended news, get the headlines, and much more. Microsoft's Yumao Lu stated:
"Reading news, especially work-related news, can sometimes be a bit dry. A bot that can have some basic conversation with you could make news reading more fun. News Pro bot is your news agent at your beck and call. Try talking to the bot about any news topic on your mind, playing with the assisted keyboard."
Alongside Rowe, Microsoft is also adding Groups to News Pro with the latest update. As you may already guess, with the Groups feature, you will be able to share an article with your colleagues and friends in a group. Here is the full changelog for the update:
Introducing Groups. Come and share news and exchange your opinions with colleagues and friends in groups. It's a popular place where people take a break.
Introducing personal news bot, Rowe. Rowe is your personal news agent and can keep up with interesting topics and stories with you all day long. Moreover, he is going to surprise you once you upload a selfie and share with him.
Support email sign in.
Microsoft has also published a video showing off the new features of News Pro 2.0:
You can get News Pro on your iPhone from the App Store here.
If you are a News Pro user, what do you think of the latest update? Discuss in the comment section below.