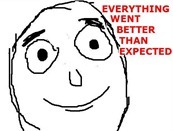 Microsoft launched a massive brouhaha yesterday when they said updates will depend on carrier requests, rather than the needs of users for bug fixes, security and features.
Now according to Mary Jo Foley Microsoft has said nothing has really changed, and they are not under pressure from carriers.
"Nothing has changed in regard to how we work with carriers to deliver Windows Phone updates to our customers," maintained Greg Sullivan, Senior Product Manager on Windows Phone on the 7th January 2012.
He confirmed to Mary Jo Foley that if a carrier skips an update the next one will still include the fixes from the first.
"The word is Microsoft's policies and procedures around how the company develops updates, delivers them to carriers for testing and delivers them to customers is exactly the same as it was a year ago" notes Mary Jo.
Greg also denied removing the "Where is my phone update" page due to pressure from carriers, saying simply the page has become too unwieldy.
If nothing has really changed Microsoft has just given itself a massive black eye due to poor communication right before their major CES Nokia announcement.  Good job Microsoft…