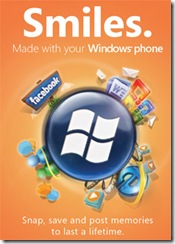 Long Zheng from the istartedsomething blog has managed to corner Loke Uei Tan, program manager on the Windows Mobile team, at TechEd Australia and asked him some questions about the future of Windows Mobile.
While Loke acknowledged there were areas where the OS was behind, the team remained committed to addressing this, for example working towards modifying the system architecture to enable delivery of OS updates over the air without operator involvement.
For Windows Mobile 6.5 and later 6.x builds, they are working to modernize the user experience with the goal (and constraint) of not breaking compatibility with existing applications.
Loke confirmed the that Microsoft in the future will be much more strict about the hardware requirements of the OS to improve the baseline experience for all Windows phones.
Read the full article at istartedsomething.com here.