Microsoft promises to deliver six years of driver and firmware updates for Surface devices
2 min. read
Updated September 21st, 2023
Published September 21st, 2023
---
Readers help support MSPoweruser. When you make a purchase using links on our site, we may earn an affiliate commission.
Read the affiliate disclosure page to find out how can you help MSPoweruser effortlessly and without spending any money. Read more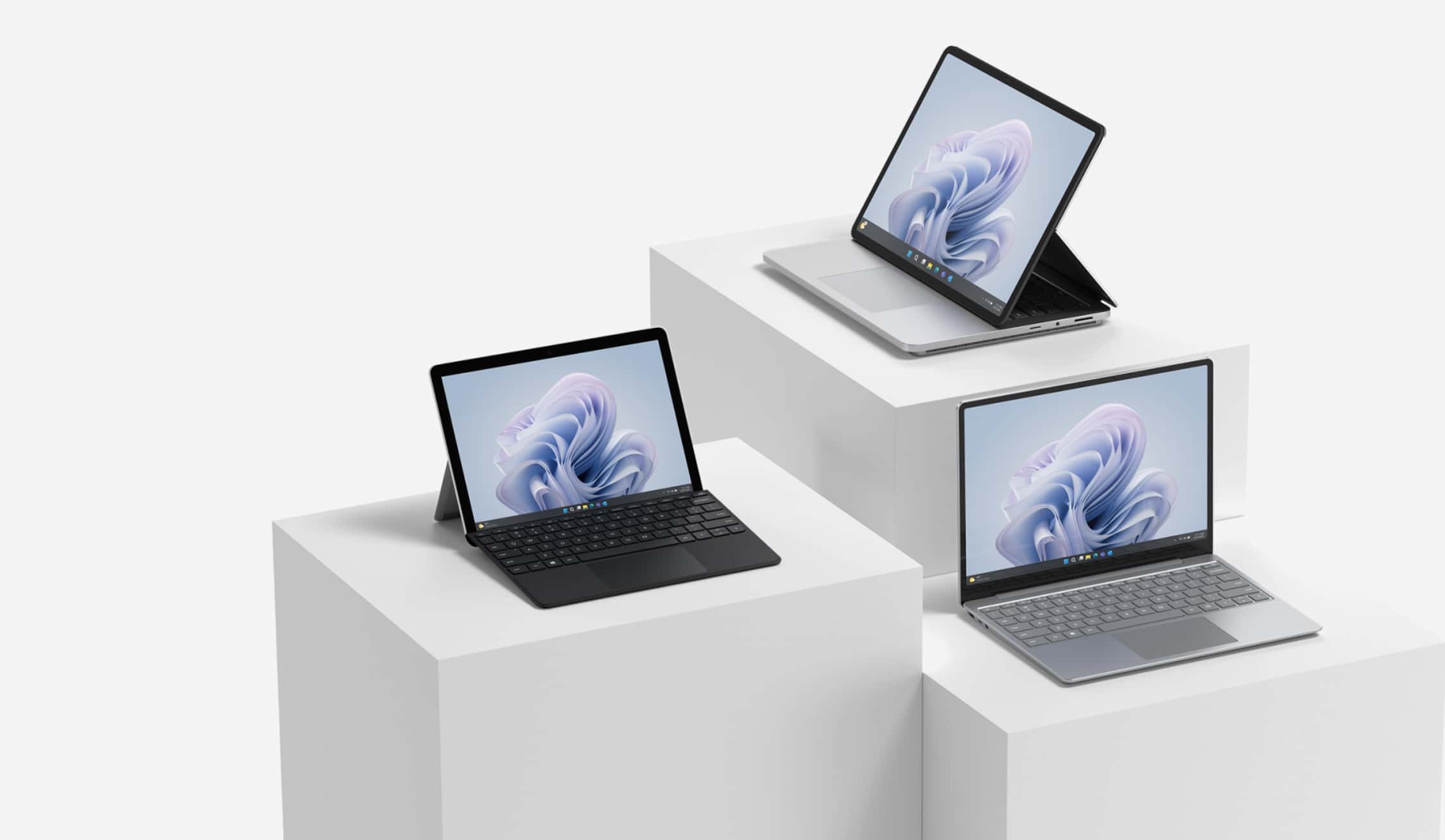 Along with the announcement about new Surface devices including the Surface Laptop Studio 2, Surface Laptop Go 3 and Surface Go 4, Microsoft today announced a new policy around firmware and driver updates for Surface devices.
Microsoft is extending driver and firmware support of Surface devices to six years after general availability. This will deliver consistency for IT admins across Surface device lifecycle management.
We strive to provide long-lasting value to our Surface customers through capabilities across hardware and software – Microsoft
Surface team is also offering guidance on their driver and firmware updates. The following table has the release date and End of Servicing date for each Surface device with a defined Driver and Firmware Lifecycle policy:
| Device | Release Date | End of Servicing Date |
| --- | --- | --- |
| Surface RT1 | October 26, 2012 | April 11, 2017 |
| Surface Pro1 | February 9, 2013 | April 11, 2017 |
| Surface 21 | October 22, 2013 | April 10, 2018 |
| Surface Pro 21 | October 22, 2013 | April 10, 2018 |
| Surface Pro 3 | June 20, 2014 | November 13, 2021 |
| Surface 3 | May 5, 2015 | November 13, 2021 |
| Surface Book | October 26, 2015 | November 13, 2021 |
| Surface Pro 4 | October 26, 2015 | November 13, 2021 |
| Surface Book with Performance Base | November 10, 2016 | November 13, 2021 |
| Surface Studio (1st gen) | December 15, 2016 | November 13, 2021 |
| Surface Laptop (1st gen) | June 14, 2017 | November 13, 2021 |
| Surface Pro (5th gen) | June 15, 2017 | January 15, 2024 |
| Surface Book 2 | November 17, 2017 | June 30, 2023 |
| Surface Pro LTE (Model 1807) | December 1, 2017 | January 15, 2024 |
| Surface Go | August 2, 2018 | August 2, 2022 |
| Surface Studio 2 | October 2, 2018 | October 2, 2024 |
| Surface Laptop 2 | October 16, 2018 | December 27, 2022 |
| Surface Pro 6 | October 16, 2018 | June 30, 2023 |
| Surface Go with LTE Advanced | November 20, 2018 | November 20, 2022 |
| Surface Laptop 3 | October 22, 2019 | July 30, 2024 |
| Surface Pro 7 | October 22, 2019 | February 28, 2024 |
| Surface Pro X | November 5, 2019 | August 10, 2025 |
| Surface Pro X SQ2 | October 13, 2020 | August 10, 2025 |
| Surface Go 2 | May 6, 2020 | December 30, 2024 |
| Surface Book 3 | May 26, 2020 | April 1, 2025 |
| Surface Laptop Go | October 13, 2020 | October 13, 2024 |
| Surface Laptop Go 2 | June 7, 2022 | June 7, 2026 |
| Surface Pro 7+ | January 15, 2021 | January 15, 2027 |
| Surface Laptop 4 | April 15, 2021 | April 15, 2027 |
| Surface Pro 8 | October 5, 2021 | October 5, 2027 |
| Surface Laptop Studio | October 5, 2021 | October 5, 2027 |
| Surface Go 3 | October 5, 2021 | October 5, 2027 |
| Surface Pro X Wi-Fi | October 5, 2021 | October 5, 2027 |
| Surface Laptop SE | January 11, 2022 | January 11, 2028 |
| Surface Pro 9 | October 25, 2022 | October 25, 2028 |
| Surface Laptop 5 | October 25, 2022 | October 25, 2028 |
| Surface Studio 2+ | October 25, 2022 | October 25, 2028 |