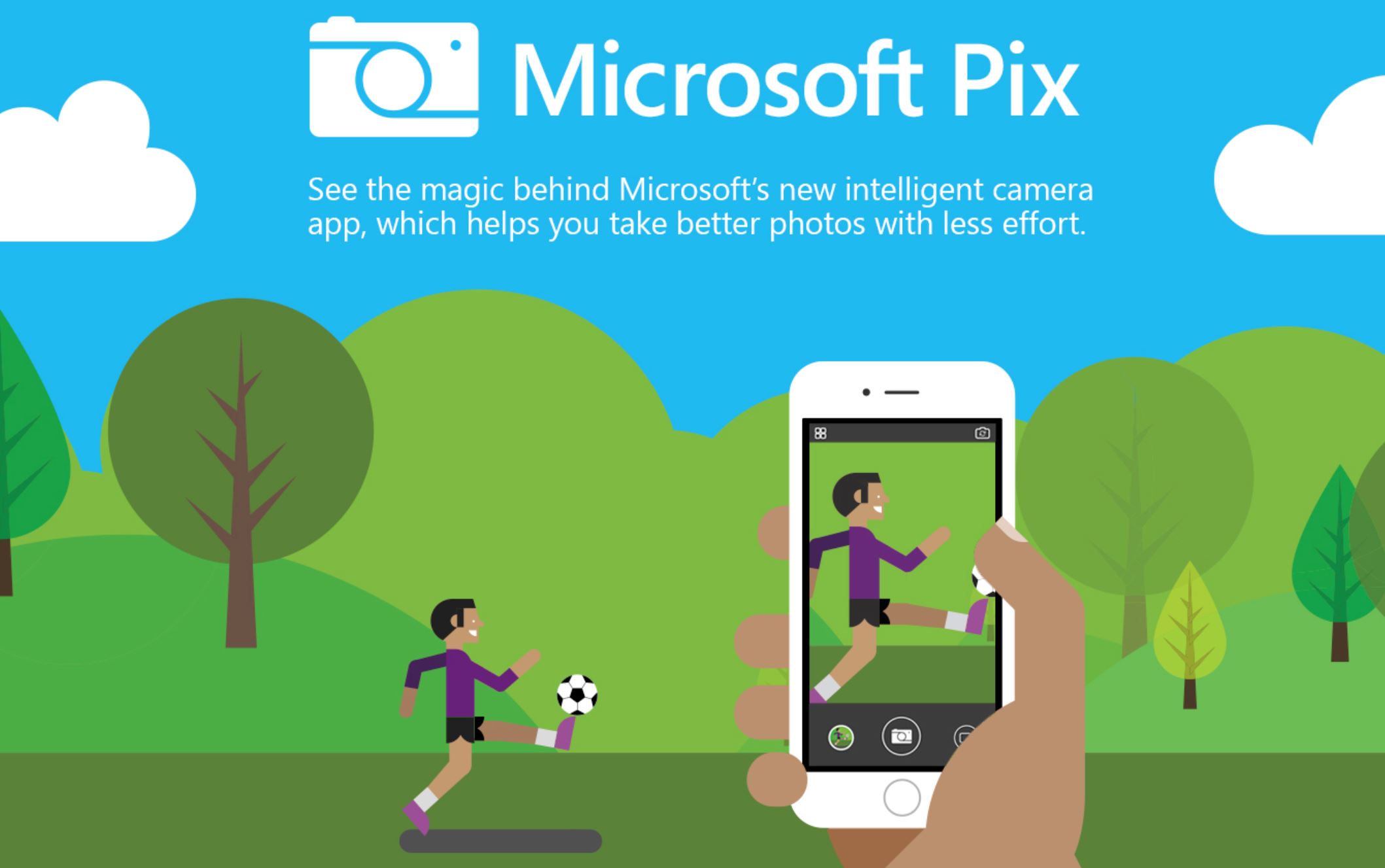 As we reported earlier, Microsoft Research today released its new intelligent camera app called Microsoft Pix for iOS devices. This app seems to be an combination of Blink and Selfie app which was available for Windows Phone devices and iOS devices respectively. When you attempt to take a photo, it automatically selects and enhances the best images to capture the moment.
What it does?
When you press the shutter, the app collects bursts of photos from before and after your tap to help you select the best moment you need whenever you want.
It automatically adjusts ISO and exposure as soon as you open the app and focuses on people's face.
Automatic Live Image: When Microsoft Pix detects interesting motion in your shot, it automatically creates a looping video. When a person's face is involved, Pix automatically stabilizes the video around them. Apple also has similar feature called Live Image, but it records a short video before every shot even when it is not necessary.
After intelligently selecting a Best shot from the moment, Pix also enhances the image automatically by prioritizing people's face if involved.
Top 10 Features:
• Smart settings – Automatically checks scene and lighting between each shutter tap, and updates settings between each shot.
• Face recognition – When it detects a face in the shot, it automatically optimizes settings to help people look their best.
• Moment capture – Captures a burst of frames every time you tap the shutter button, including frames before and after your tap, so you won't miss the right moment.
• Best Image(s) – Automatically selects up to 3 of the best and most unique shots from the burst, and immediately deletes the rest, so you don't waste your phone's memory or your time comparing and storing similar frames.
• Image quality – Uses discarded burst frames to enhance each Best Image, improving exposure and color, and reducing noise and blur.
• Live Image – Automatically creates a short, looping video, by stitching together the frames from the burst into a Live Image, but ONLY when it senses motion in your shot, so it won't waste a ton of your phone's memory.
• Hyperlapse – Videos shot with Microsoft Pix are automatically stabilized for smoother playback, and can be time lapsed and saved at many different speeds.
• Auto-sync – Seamlessly syncs to your camera roll, so you don't have to individually import or save your photos and videos to your camera roll.
• Easy sharing – Uses iOS sharing, so you can seamlessly share to the apps already installed on your phone.
You can download it here from App Store. Android version of this app is coming soon.