Microsoft Teams has Live captions feature to help meeting participants understand what everyone is saying in a better way. The software giant has now added some improvements to the Live captions capability by adding the option to choose whether they want to filter profane words.
Live captions create real-time subtitles based on the spoken words of the participants. This is helpful when you have difficulty understanding a particular accent.
Microsoft Teams now include a new toggle named Filter profane words in meeting captions in the "Captions and transcripts" setting. When the toggle is turned off, you will see every word as they are spoken. But when enabled, Teams will automatically detect profane words and filter them out.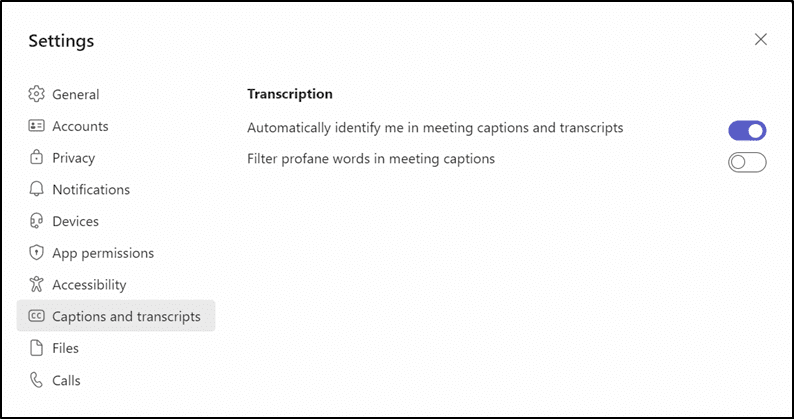 You can turn on the profane filtering toggle by going to Settings and more > Settings > Captions and transcripts, and then turn on the Filter profane words in meeting captions toggle. And if you want to enable the Live captions, go to  More options > Language and speech > Turn on live captions.
However, the profanity filter control is not available for everyone. It is currently rolling out to Teams Public Preview members that use Windows or macOS Teams client. Regarding the availability of the new filter control option, Microsoft said the following in its official blog post:

Besides the profane filtering, Microsoft recently rolled out a revamped Teams app for Teams Public Preview members. The new Teams app is faster, simpler, and works more efficiently across different desktop platforms, including Windows and Mac.