While most of the tech enthusiasts rejected the touch bar on a MacBook saying it doesn't serve any purpose, Microsoft seems to have taken the idea of having a touch bar seriously. And now it appears that the Redmond giant is interested in giving it a try. But, not the way Apple did.
As first spotted by WindowsLatest, a new patent application titled 'Dynamic Interaction Adaptation of a Digital Inking Device' was filed by Microsoft in late 2017 and published by USPTO on June 13, 2019.
Microsoft's patent talks about a digital pen with a touch display panel. You'll get to see select status indicators, UI controls, email notifications among other things. However, when the Pen is connected to a computing device it's unlikely that you'll get to use the display of the Pen. The pen is a mini computing device in itself but refuses to act like one when you try to use it as a pen.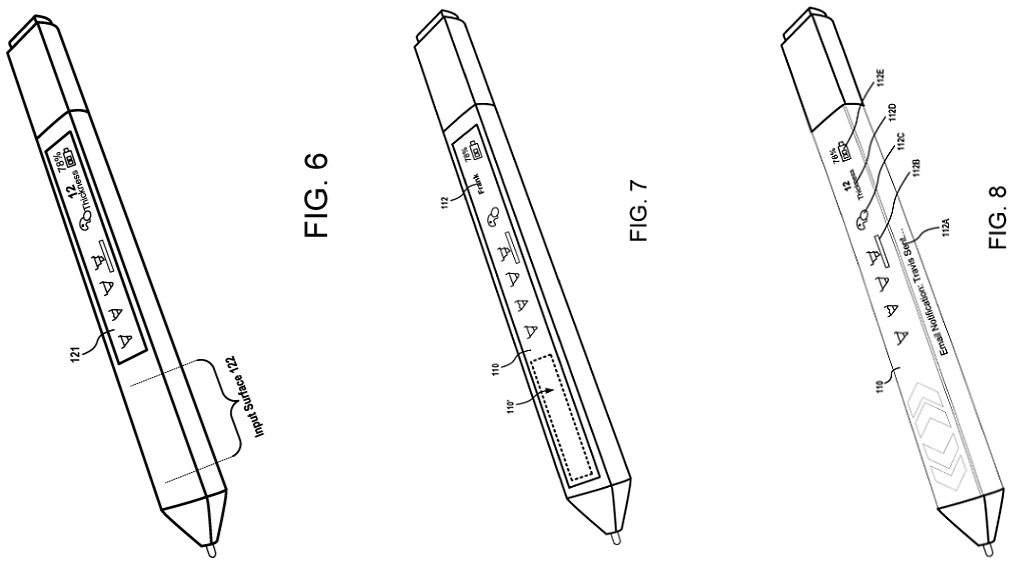 Beyond that, based on how the device is held by the user, the pen is also capable of sensing the interaction model it needs to adapt to and can switch to it immediately.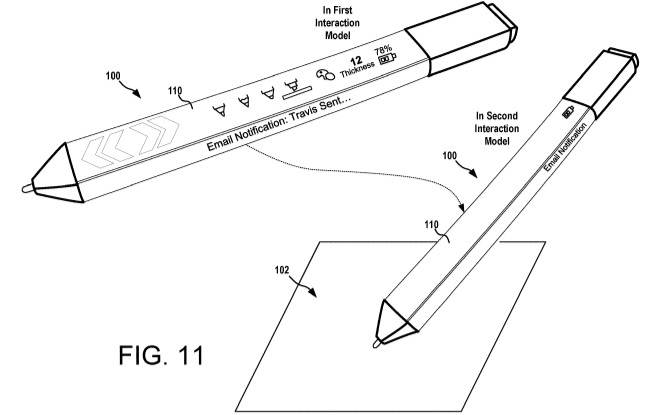 "In this example, while operating in the second interaction model, the digital inking device only displays an email notification and a portion of a battery status indicator. This example is provided for illustrative purposes and is not to be construed as limiting. Any type of notification can be displayed when the pen 100is operating with either interaction model," Microsoft explains.