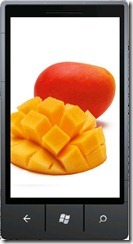 On the WP7Dev Podcast Cliff Simpkins, Product Manager for WP7 at Microsoft, has made it clear the earlier restrictions developers faced on sharing information on Mango has now been lifted.
The situation has rapidly evolved from no information at all ("… the developer promises not to publish any content, screen shots or comments in any media…")  to some posting allowed, as long as its cleared by Microsoft (Permission to publish content, screenshots or comments based on this pre-release code can be obtained from Microsoft on a case-by-case basis) to the final climb down now.
Simpkins said the language has been revised, saying the intent was meant for developers to not share the actual code with others and developers can post information, screen shots and more without repercussion.
I anticipate we will see a lot more of Mango over the next few weeks as developers tease out those 500 features we have all been waiting for.
Via WPCentral.com