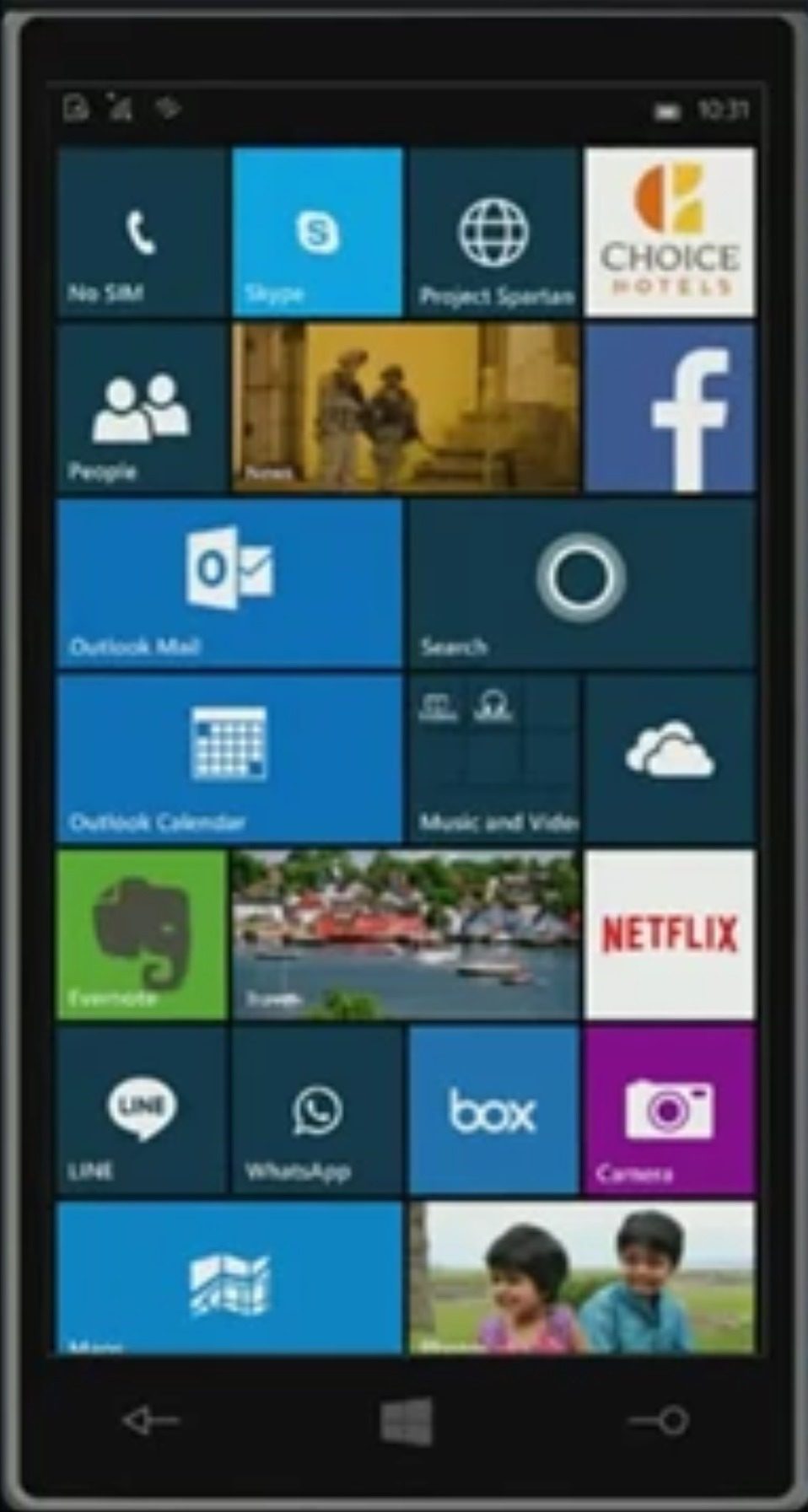 Besides demonstrating how easily developers can port Android apps to Windows Phone, Anyeska at BUILD also briefly showed off the previously leaked 4 column start screen with the very thin borders and guttering, suggesting this is indeed what some Windows 10 Mobile start screens will look like in the future.
The option is likely dependent on screen DPI, with the 3 column version likely for 720P rather than 1080P screens.
The screen can be seen at the 2 min 56 second mark of this video excerpt here and was spotted by a sharp-eyed reader Iki.
What do our readers think about this change, which on the plus side makes your start screen a lot more dense, but as a negative means your wallpaper will mostly be hidden? Let us know below.