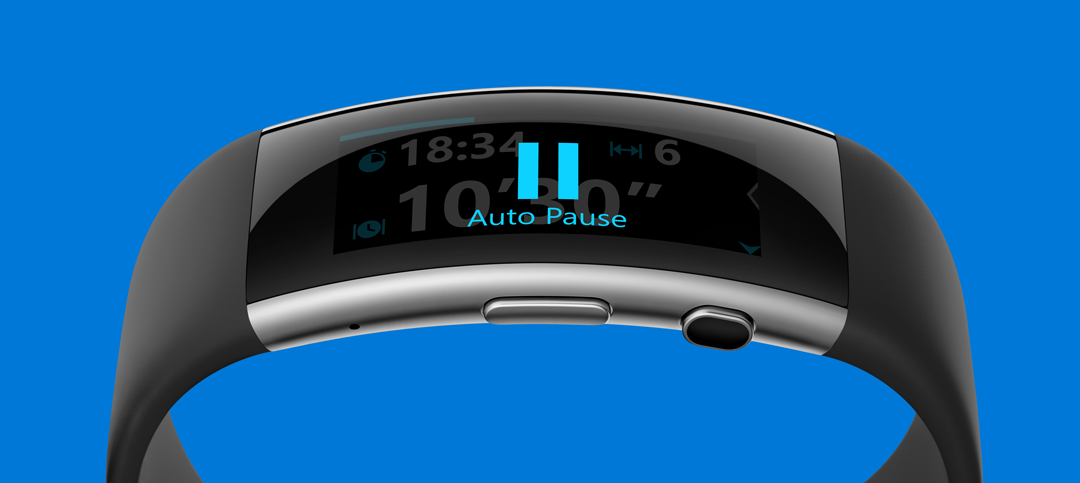 Back in October, Microsoft unveiled the Band 2. The company rolled out a new update for the Band 2 today, which introduces some nice new features. First up, is the new Auto Pause feature which allows the fitness tracker to detect when you pause for a break during a training session. The feature will only work when you enable it, and it is also able to resume your tracking session when you resume your training session. Microsoft states:
Microsoft Band is now equipped with Auto Pause. When you enable Auto Pause, your band will automatically pause your tracking session when it senses you've stopped. When you start again, your session will automatically resume. Stop at that intersection, take a water break, or chat with your neighbor without a second thought. Auto Pause works with the Run Tile and the Bike Tile on Microsoft Band 2.
Moreover, the update also introduces support for a few character-based languages. With the latest update, users can view simplified and Traditional Chinese, Japanese, and Korean on their Band 2, which is also a fairly nice addition.
If you own a Band 2, let us know what you think of the latest updates in the comment section below.