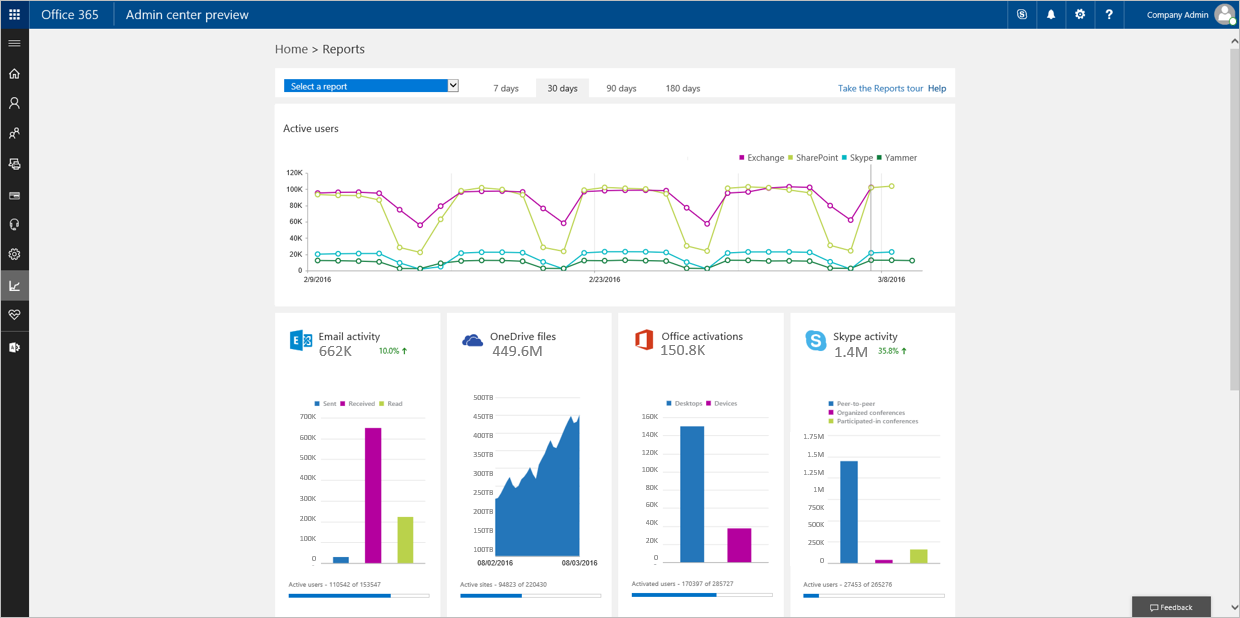 Microsoft yesterday announced the new reporting portal for Office 365 Admins which provides valuable insights about how the Office 365 services are being used and delivers details down to the individual user level directly in the new Office 365 admin center. The first version of the reporting portal includes a new activity dashboard and a variety of new reports that provide consistent insights across all Office 365 services with a highly improved user experience.
The following reports are available to customers in the U.S., Australia and Canada:
Active Office 365 users
Email activity
Office activations
The rollout for Europe, APAC and Latin America will start in April.