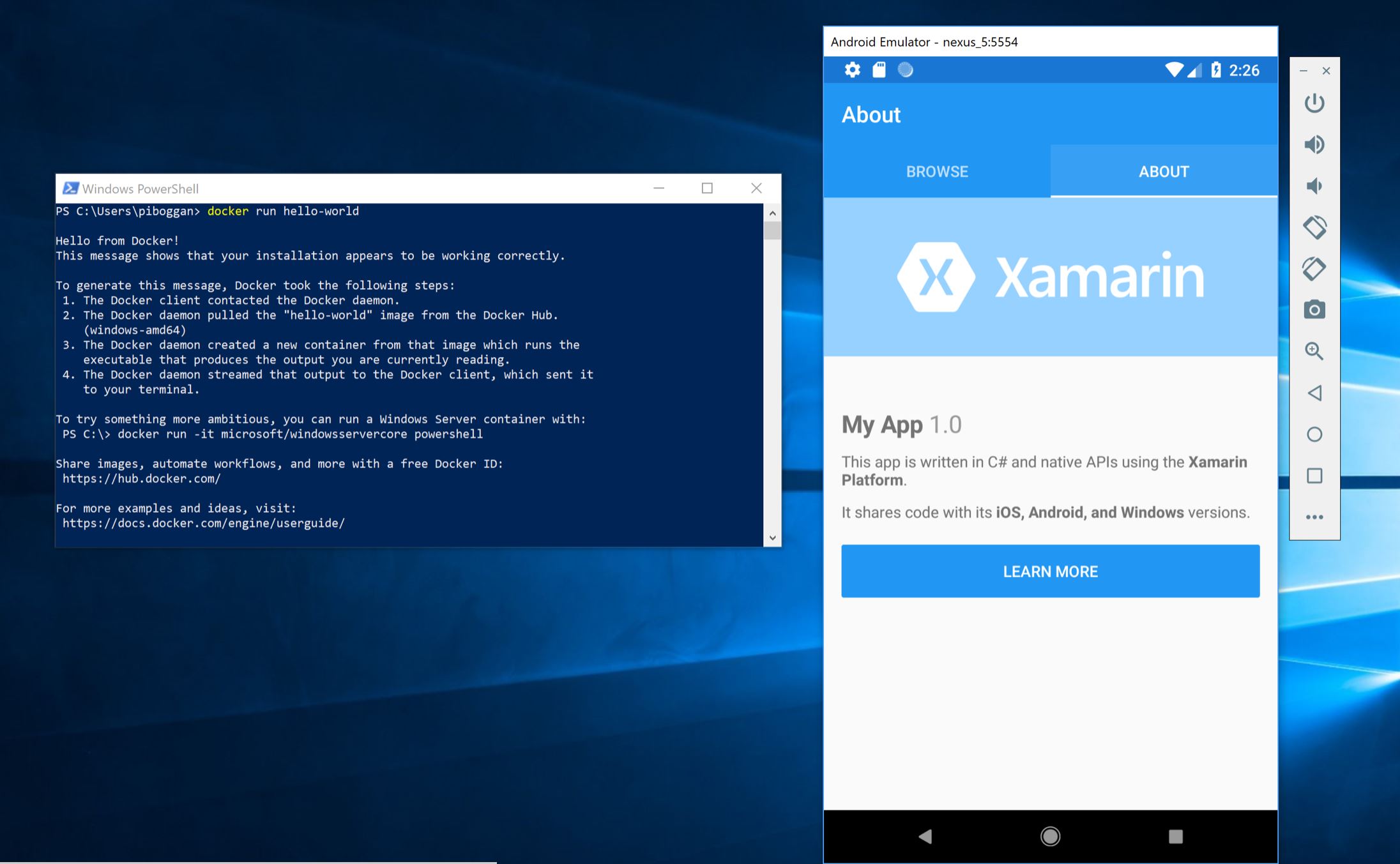 At Build 2018 today, Microsoft today announced a preview of the Google Android emulator that's compatible with Hyper-V. This feature will allow developers to run hardware accelerated Android emulators if they have Hyper-V enabled on their PCs. This also means that Google Android Emulator can be run side-by-side along with other Hyper-V based tech including HoloLens emulator, Hyper-V VMs and more.
This is a great news for Android developers who uses Windows 10 as their dev box. They can enjoy an Android emulator with great performance that supports latest APIs and Google Play Services out of the box. It will also support all the key features in emulator including camera, geolocation, and Quick Boot. If you are running Windows 10 April 2018 Update, you can check out this feature in preview.
Here's how to enable it:
Open Turn Windows features on or off and select Hyper-V and the Windows Hypervisor Platform checkboxes. For these features to take effect, you will need to restart your machine.
Learn more about this feature here.