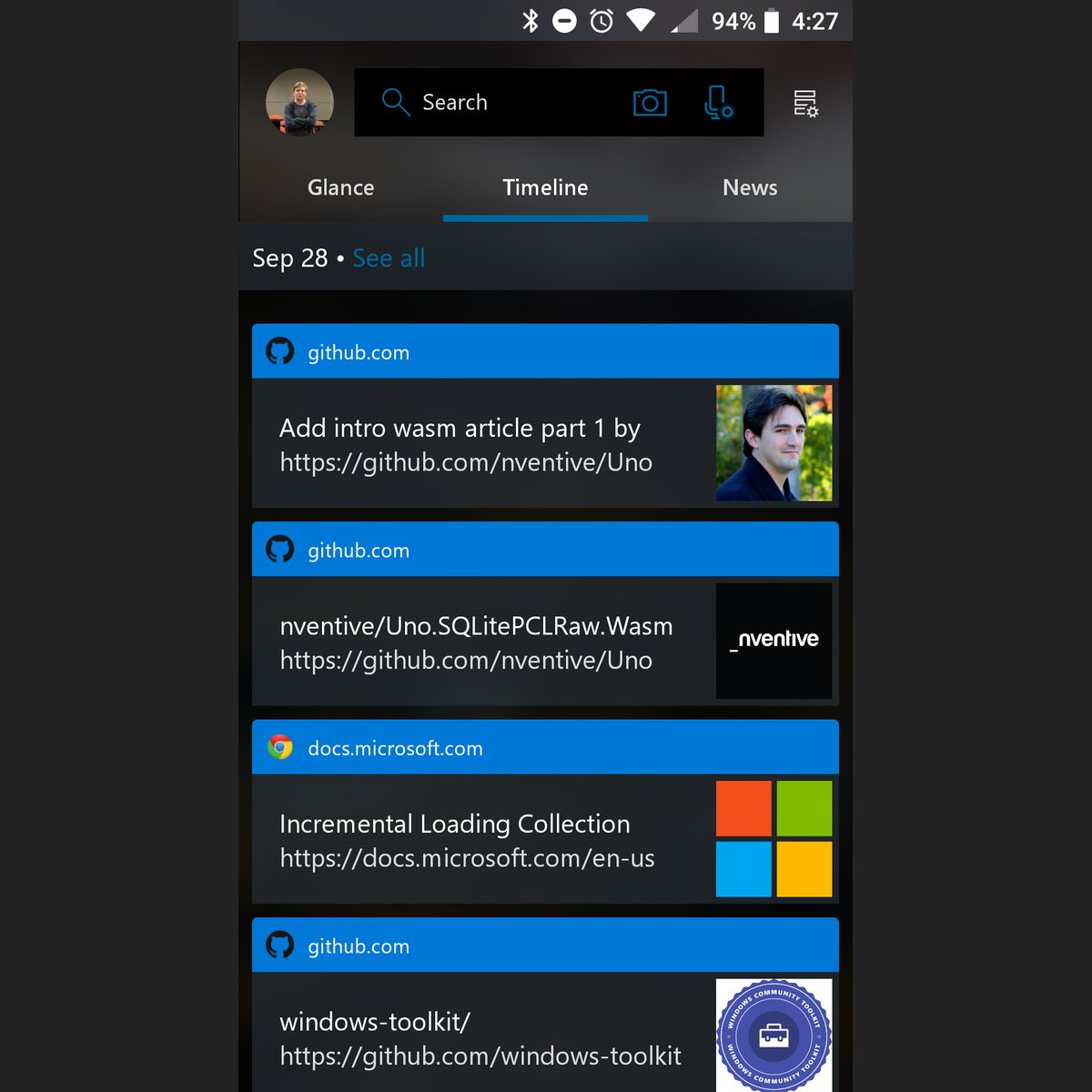 At Microsoft's Surface event the company announced that Microsoft Launcher will soon support the Windows 10 TimeLine, allowing users to seamlessly continue work started on the desktop on their phone, using the same full-featured productivity apps on the phone as on the desktop, in the form of Microsoft's Office Suite for Android and Microsoft Edge for Android.
Other developers are of course also able to plug into the same system, allowing Microsoft to create a platform for the company on Google's OS.
The Launcher beta app can be found in the Google Play store here. Join the beta program, at your own risk, here.
Screenshot via Dominic Maas