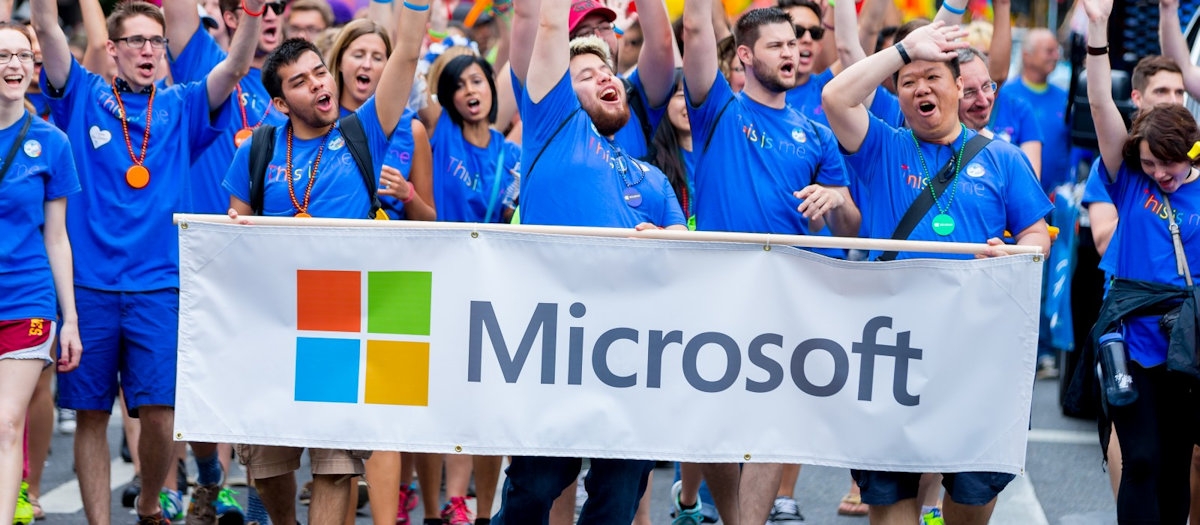 The retrenchment of tens of thousands of ex-Nokia employees had an unexpected side effect of reducing the percentage of women Microsoft employees from 26.8 percent of the company's workforce to 25.8 percent as of Sept. 30 2016.
The rest of Microsoft's diversity stats did not look much better, with the percentage of African American/Black and Hispanic/Latino employees seeing "very modest gains" of 0.2 percent to 3.7 percent of Microsoft's total workforce and 0.1 percent to 5.5 percent of employees, respectively.
"The modest gains for people of color — those are so slight I really want to see them improve," said Gwen Houston, the company's chief diversity and inclusion officer. "That's an area of focus that I am really committed to."
CEO Satya Nadella has made diversity a key priority for the company and is expected to detail a plan to make diversity goals one of the factors in whether senior executives get their full annual bonuses, Houston said.
Besides tying diversity goals to bonuses Microsoft has a number of initiatives to address the issue.
Microsoft has added human resources workers with experience in diversity and Nadella funded the tripling of an internship program called Explorer for college freshman and sophomores interested in technology, Houston said. The company is also running focus groups in several U.S. cities with underrepresented groups to ask participants what would motivate them to choose careers in tech. The results will be used to improve advertising and recruiting campaigns.
Houston said she's encouraged by an increase in women in technical and leadership positions, as well as in recent hiring trends.
New hires of women and racial minorities has increased, with women now represented 27.7 percent of new hires this year and 21.7 percent of those hired for technical jobs. Of the new employees, 6.6 percent were African American/Black and 7 percent were Hispanic/Latino.
Some may question the benefits of expending so much effort on workforce diversity, but several studies have shown that a diverse workforce can have a significant impact on the bottom line and shareholder value.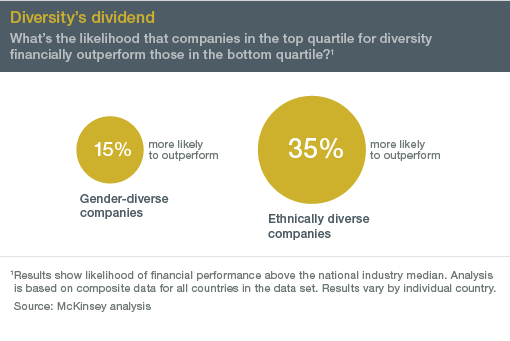 A 2013 study by the New York-based Center for Talent Innovation (CTI) for example involving more than 40 case studies and 1,800 employee surveys found that publicly traded companies with more race and gender diversity were 45 per cent more likely than those without to have expanded market share in the past year and 70 per cent more likely to have captured a new market. When teams had one or more members who represented a target end-user, the entire team was as much as 158 per cent more likely to understand that target end-user and innovate accordingly.
Another American Sociological Association study found that for every 1 per cent rise in the rate of gender diversity and ethnic diversity in a workforce there is a 3 and 9 per cent rise in sales revenue, respectively.
"Diversity and inclusion is something you've got to ingrain, you've got to keep talking about the business value, you've got to keep talking about the impact," Houston said. "That's what Satya has been doing. We, of course, have more to do."