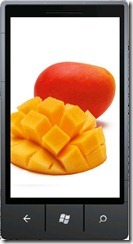 Neowin is claiming, via supposedly reliable sources, that Microsoft is releasing beta ROM updates for any device for all paid, registered developers  of the latest beta build of Mango.
The announcement is said to happen as early as tomorrow, and will be accompanied by developer devices for select VIP developers.
If the rumour is true this would be the best of both worlds, and could only be improved if Microsoft offered low cost developer devices for developers not included in the inner circle at present.
Looks like I need to find out how to register as a developer ASAP!
Read more at Neowin here.
Via esphoneblog.com.
Brandon Watson from Microsoft tweeted the following,
1 tweet today on this topic – @winrumors and neowin are not correct. Press reviews of consumer features are only thing happening this week.