The Introduction
Back in September, 2014, Microsoft Mobile (formerly known as Nokia) announced Lumia Denim for their flagship devices like the Nokia Lumia 930 and the Nokia Lumia 1520.
The update, was pre-installed in Microsoft Mobile's brand new devices, the Nokia Lumia 830 as well as the Nokia Lumia 730/735 (based on configuration)
As the rumors of Windows Phone 8.1 Update 2 for Developer Preview users is in the works, we start getting the name of what might be the next Lumia firmware!
While scouring the internet, I ran upto this image which also indicates the name of the Firmware, which is Lumia Emerald.
The interesting bit….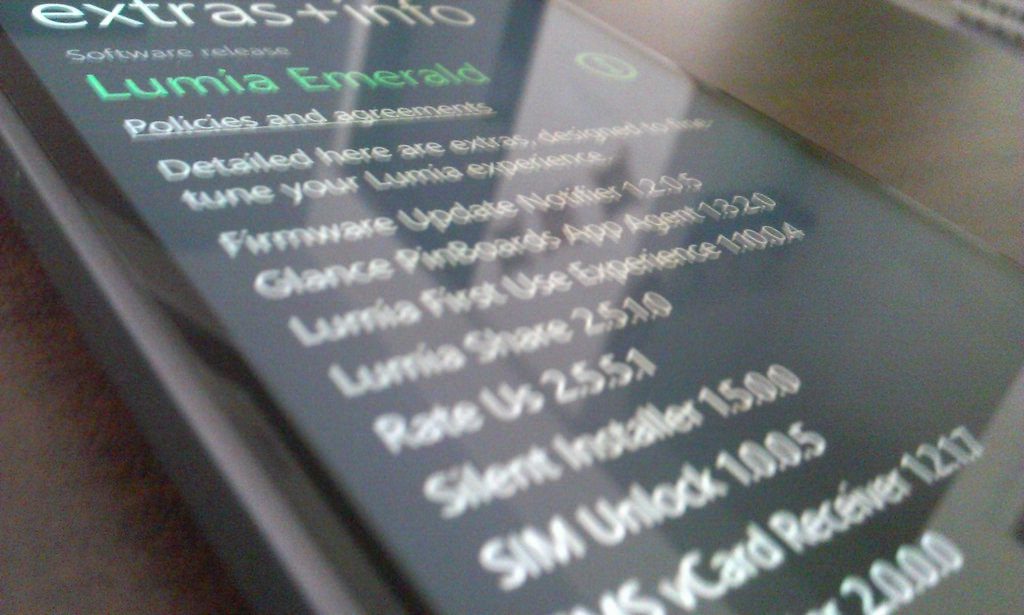 The above image is what I found on the internet… and it seems pretty legit to me!
Nokia started with their Firmware naming with A (Amber), then B (Black), C (Cyan) and now D (Denim). According to this order, E should be the next, hence leading to Lumia Emerald (goes with Nokia new "green" color too)
You can notice some changes to the extras+info page like the SpamFilter version bumped to v2.0.0.0
Another thing that you can notice is that the Lumia "Emerald" firmware is supposedly running on a Nokia Lumia 830 (if you own one, you would know)
Screen shots have also shown up in Vietnam and China over the last 24 hours.
What do you think?
According to me… its a 7/10 chance that this is true.
What do you think fellow readers? You can sound down in the comments and come to a conclusion that is this true or just a rumor!