Back in August, Logitech announced the MX VERTICAL, its latest vertical mouse that combines ergonomic design with the performance of flagship MX series. I had a chance to try this new mouse for few weeks now and I can now say that it is one of the best ergonomic mice available in the market. Read my thoughts below.
Design: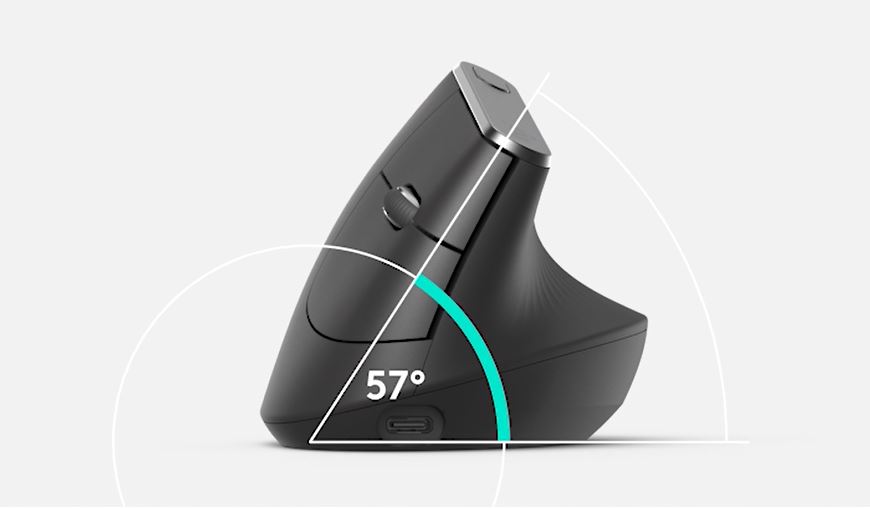 The main highlight of this mouse its design. Unlike other regular mice out there, you need to use this mouse at a 57-degree vertical angle. Logitech is claiming that this ergonomic design will reduce forearm strain and wrist pressure. The mouse is made of textured rubber surface and thumb rest to offer a solid and natural grip.
I've been using Logitech MX Master 2S as my primary mouse for months now. Moving from MX Master 2S to MX Vertical is quite difficult and it will take time in my opinion. I would say it will take few weeks for anyone to get really comfortable with this vertical mouse. After using it occasionally for few weeks now, now I feel that I can start using it regularly. But the real question is whether it is really worth switching. It is important to note that MX Vertical doesn't prevent the strain that occurs when using regular mouse, instead it just reduces it. According to Logitech, MX Vertical reduces muscular strain by 10 percent. So, you need to decide whether you can compromise your mouse familiarity for weeks (may take months for some), in order to reduce the strain by 10%.
Performance: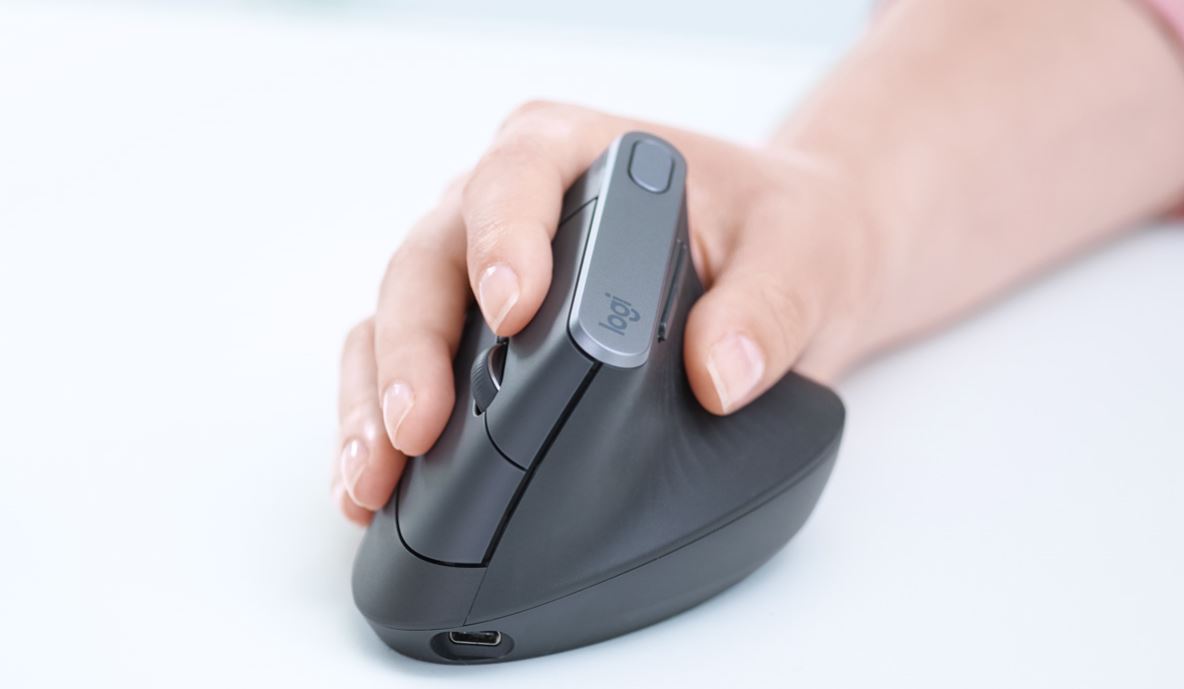 When it comes to performance, MX Vertical emerges as a winner without any doubt. It features a 4,000 DPI high-precision sensor and the cursor speed switch allows you to instantly adjust DPI speed and accuracy of your cursor easily.
Other highlights:
Logitech Options software allows you to customize buttons, set application-specific functions, and adjust DPI speed.
Logitech Flow software allows you to automatically switch between computers by moving your cursor to the edge of the screen and it works across operating systems. It even also allows you to transfer text, images, and files between your computers easily.
Logitech Options and Flow software are not exclusive to MX Vertical, they work with other Logitech premium mice as well.
You can connect this mouse wirelessly via Bluetooth or included Logitech Unifying Receiver, or with the included USB-C charging cable. To connect using Bluetooth, you need Bluetooth 4.0 compatible device.
Logitech claims that MX Vertical can last for up to four months on a full charge. Thanks to USB-C based fast charging, you can get up to three hours of use from a one-minute quick charge.
Overall, If you are really into ergonomics, you won't be disappointed with MX Vertical. But if you are really comfortable with your performance mouse, you can ignore this iteration of MX Vertical.
MX Vertical is priced at $99.99 and you can order it here from Amazon.