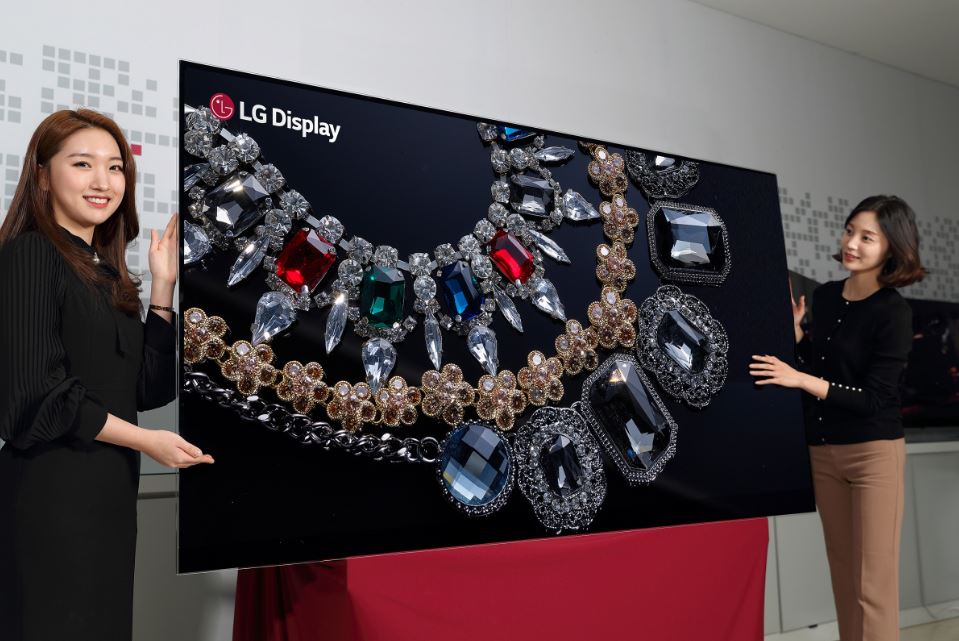 While Microsoft is hoping that consumers will upgrade to new 4K TVs in the coming years to take advantage of its new Xbox One X console, the industry is already moving ahead with new 8K displays. LG Display, one of the world's largest display maker, announced yesterday that it has developed the world's first 88-inch 8K OLED display. This stunning new display boasts the highest resolution with 33 million pixels (7680×4320), 16 times more than FHD (1920×1080) and four times more than UHD (3840×2160).
LG Display reduced the size of each pixel and in turn aperture ratio to achieve such higher resolution without compromising brightness. Also as they are powered by the self-emissive OLEDs, they do not need backlight units leading to very slim profile. LG also pointed out that LCDs with 8K resolution will get heavier and thicker because backlight units need to be placed directly behind the panels to achieve the same level of brightness and picture quality as 4K displays.
"The successful development of the world's first 8K OLED display is a milestone for the 8K era and underscores the exciting potential of OLED," said In-Byung Kang, Executive Vice President and Chief Technology Officer at LG Display. "OLED is clearly a next-generation technology leader and for this reason, LG Display is accelerating its research and development into OLED so that we can provide differentiated products to customers and markets."
LG Display is currently the only large-size OLED display maker in the world and it is set to lead the extra-large and ultra-high resolution panel market in the coming years.