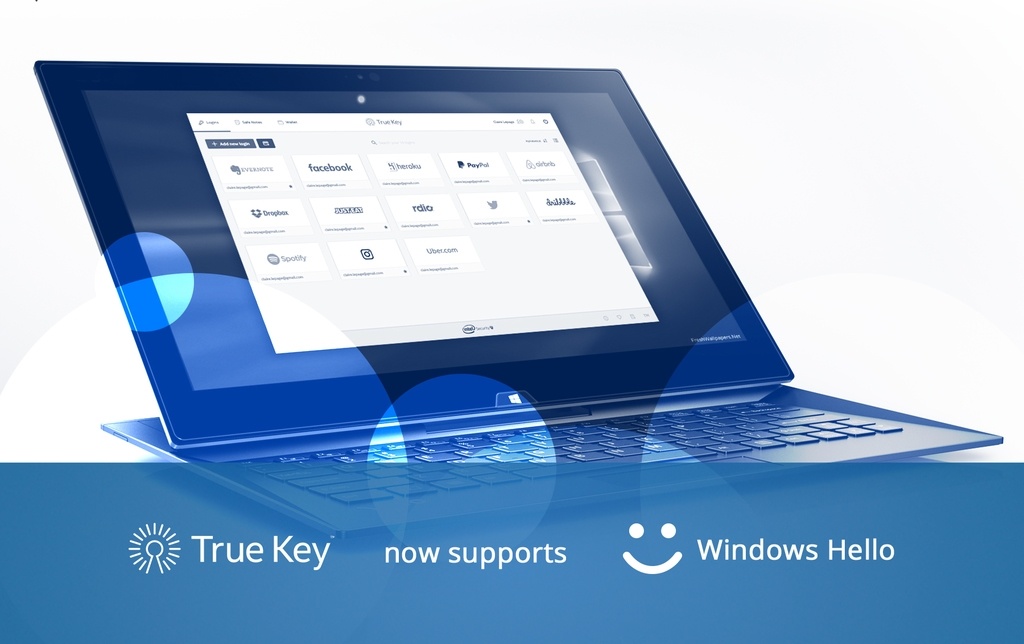 Intel recently announced the integration of the True Key extension with Windows Hello which will allow multi-factor sign in experience on Microsoft Edge. With this new integration, Windows 10 users can download the True Key Edge extension, connect their True Key app profile and enjoy Windows Hello secure authentication factors. The True Key extension will remember a user's existing passwords and create new ones, as well as automatically fill in their username and password when logging in to websites or apps.
Features and enhancements to the True Key app include:
Additional Desktop Browser Support: In addition to supporting Internet Explorer, Microsoft Edge, and Chrome, the True Key app now supports the Firefox web browser for a seamless and more secure desktop browsing experience.
Advanced Login Preferences for Mobile Devices: Android and iOS users can now combine up to three different authentication factors to log in to their True Key app account. Users can select from factors such as their face, fingerprint, trusted device or a master password to log in to their True Key application.
UK readers may be interested to known that they are entitled to a free license to the Premium version of the app, normally $19.99 per year, which offers to store unlimited passwords, rather than the 15 the free version offers.
To get the app:
Log into www.bt.com/mybt 
Scroll down to the True Key tab and click Download
You'll be taken to the 'My Account' portal where you can click the Download button
To start using this experience, download the True Key  extension from Windows Store and then enable Window Hello authentication. Before that, make sure you've configured Windows Hello on your PC.