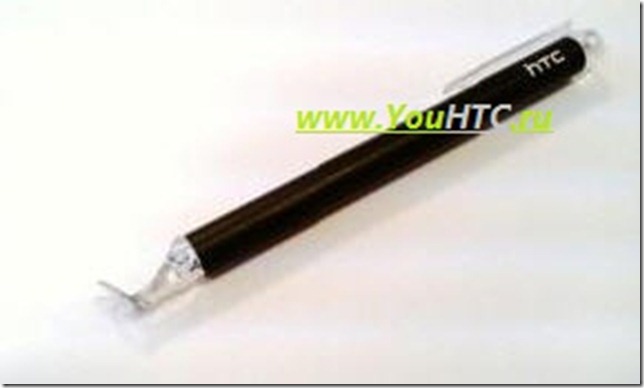 We have posted recently about HTC's plan to release a capacitive stylus for the HTC HD2.  While the entry at Clove is pretty clear, we have spoken to our HTC contact and they denied any knowledge of its existence.
They will therefore be pretty surprised to see the above device, which appears to be a rebrand of Dagi's transparent stylus, already widely available via e-bay for example.
It is somewhat disappointing that the secretive accessory is not the one detailed in HTC's recent patent, which uses magnets instead of an electrically conductive surface, but if you are desperate for a stylus it's likely any version will do.
Thanks YouHTC.ru, who is the source of the picture.