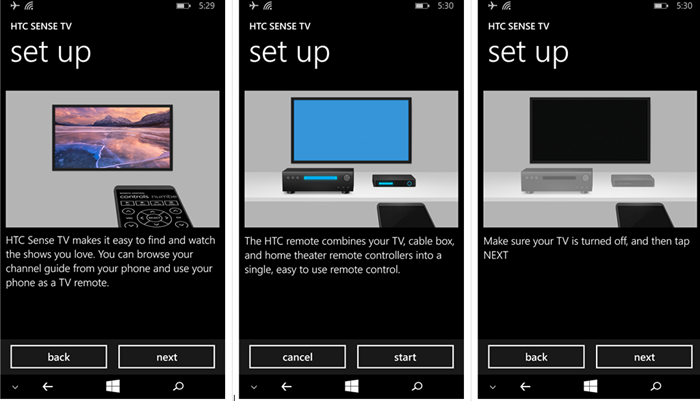 The HTC One M8 for Windows is the only Windows Phone with an IR Blaster, and the HTC Sense TV app makes great use of it, making it one of the most useful feature of the device.
HTC has just posted an update for the app which adds a Learning Remote mode, allowing your phone to learn the signals used by your existing  IR remote control, making the feature useful for even lesser known brands of TVs and other IR-controlled equipment.
The app otherwise lets you easily discover new movies or TV shows, tune into your preferred shows, get reminded when your favourite shows are on, see what shows are coming up, and more.
If you are lucky enough to own the other non-Lumia Windows Phone flagship, find the HTC app in the Windows Phone Store here.
Via the WC