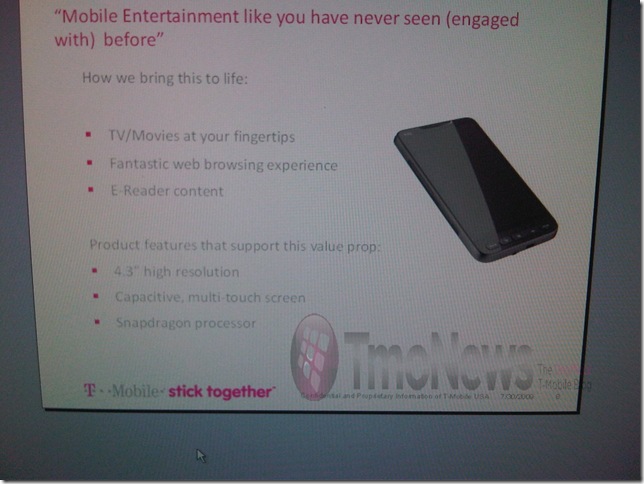 We knew the HTC HD2 was coming to USA, but if I had to list the carriers most likely to get it T-Mobile would have been right at the bottom of my list (even below AT&T).
Well, according to the poster above (from TmoNews) I am very wrong, and the device is indeed heading the way of USA's smallest major carrier and unusually promises E-reader content. According to T-MoNews writers the device is set to arrive in Q1 2010.
Now of course we probably need more evidence than the poster, but if the poster is indeed the real deal, we can see that it is  for T-Mobile US not UK due to the strap line "Lets stick together" rather than "Life's for sharing".
Keep an eye on TMonews here for more revelations.
Via WMExperts.com