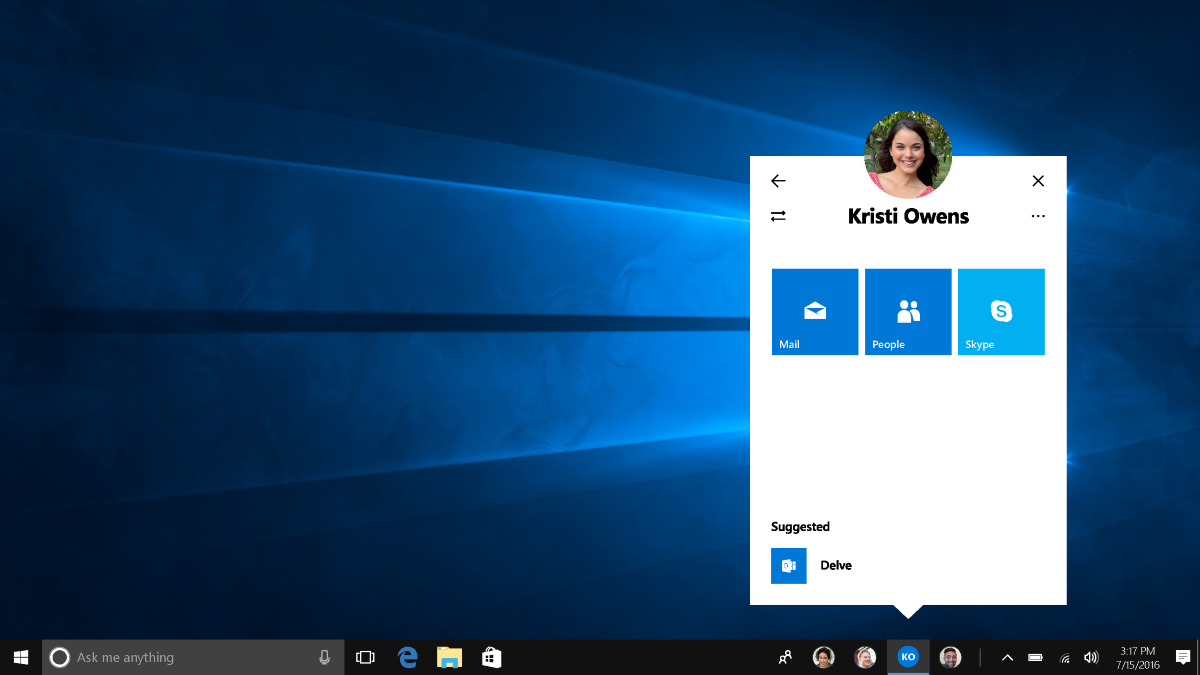 Microsoft introduced the "My People" hub to Windows 10 Windows 10 with the Fall Creators Update and will be improving it with the Spring Creators Update.
The feature is designed to help users communicate with their contacts, and keep track of IMs and emails exchanged.
Now, while My People doesn't integrate with all the app people use to chat with, for instance, there is no Facebook Messenger support, nor is there support for Slack or Microsoft Teams.
It does integrate with Skype and (via the Unigram X app), Telegram at the moment. With My People and either of these two apps, users can now chat with multiple users at the same time, approximating multi-window functionality, a feature not offered by either app on its own.
This, in practice, will look a lot like how Facebook's chat looks when you're on the website.
It's useful for those who want to chat with their contacts, without necessarily opening up a full chat window. In this case, you'll be using it if you're handling more than one conversation at once, without the need to switch between apps or take focus off whatever you're doing on your PC.
TL: DR; My People offers a way for Windows users to approximate multi-Window support on linked apps.
Here's how to use My People for multiple Skype Chats.
Install Skype or Unigram X.
In the 'People' app. make sure the contact you want to chat with is saved with their details for the relevant app. For Telegram, you'll need their telegram phone number, for Skype you'll need them as a Skype contact.
On your taskbar, find and open 'My People'.
Select the contact you want, and when prompted for a chat, chose Skype or Unigram X.
You can do this with as many contacts as you have on Skype or Telegram, but only up to 10 at a time if you're on the Spring Creators Update.