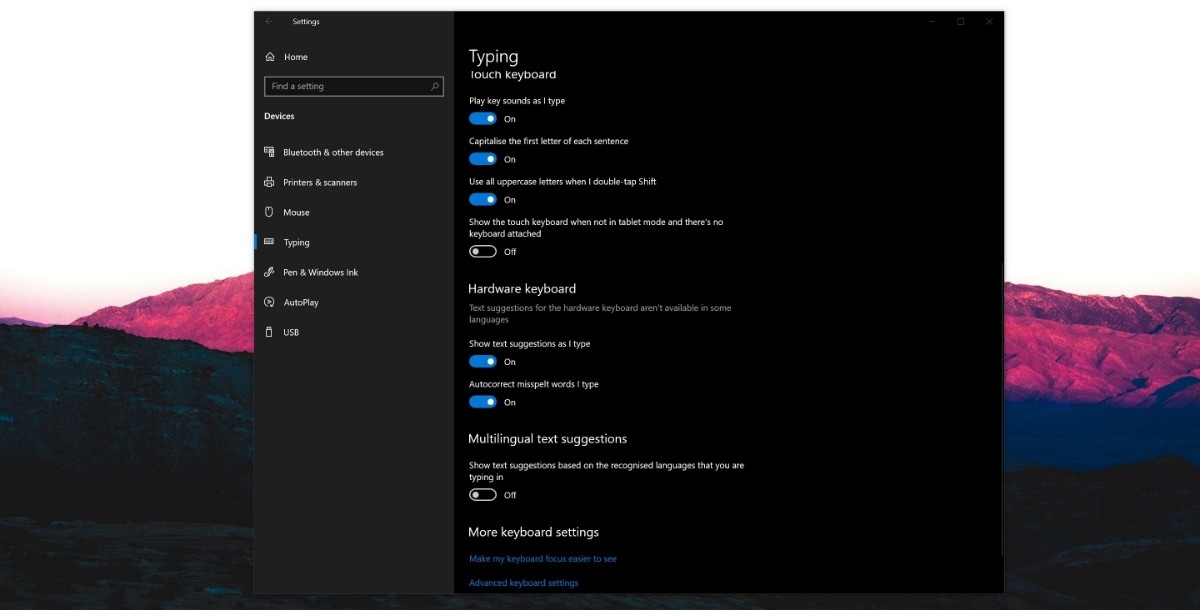 If you've used any form of smartphone, you're likely well aware of auto correct and the text suggestions that pop up when typing
Your keyboard (especially ones like Microsoft's Swiftkey,  Google's GBoard and the built-in iPhone keyboard do this as well) would learn from you, and with time, those suggestions will become a valuable way to speed up your workflow. Typically, when switching to desktop or laptops, users would have to give up those helpful tools.
With Windows 10, Microsoft has added an option that brings these features to hardware keyboards, here's how to access it.
How to use autocorrect and word suggestions with hardware keyboards on Windows 10
Set your keyboard to Eng-US. Microsoft only offers the feature with this language for now.
 Go to Settings > Devices > Typing >Hardware Keyboard
 Turn on "Show text suggestions as I type."
 Turn on "Autocorrect misspelt words I type."
 Once this is done, you'll now see words appear over your text field as you type. You can select these words either via your cursor, or using your arrow keys.