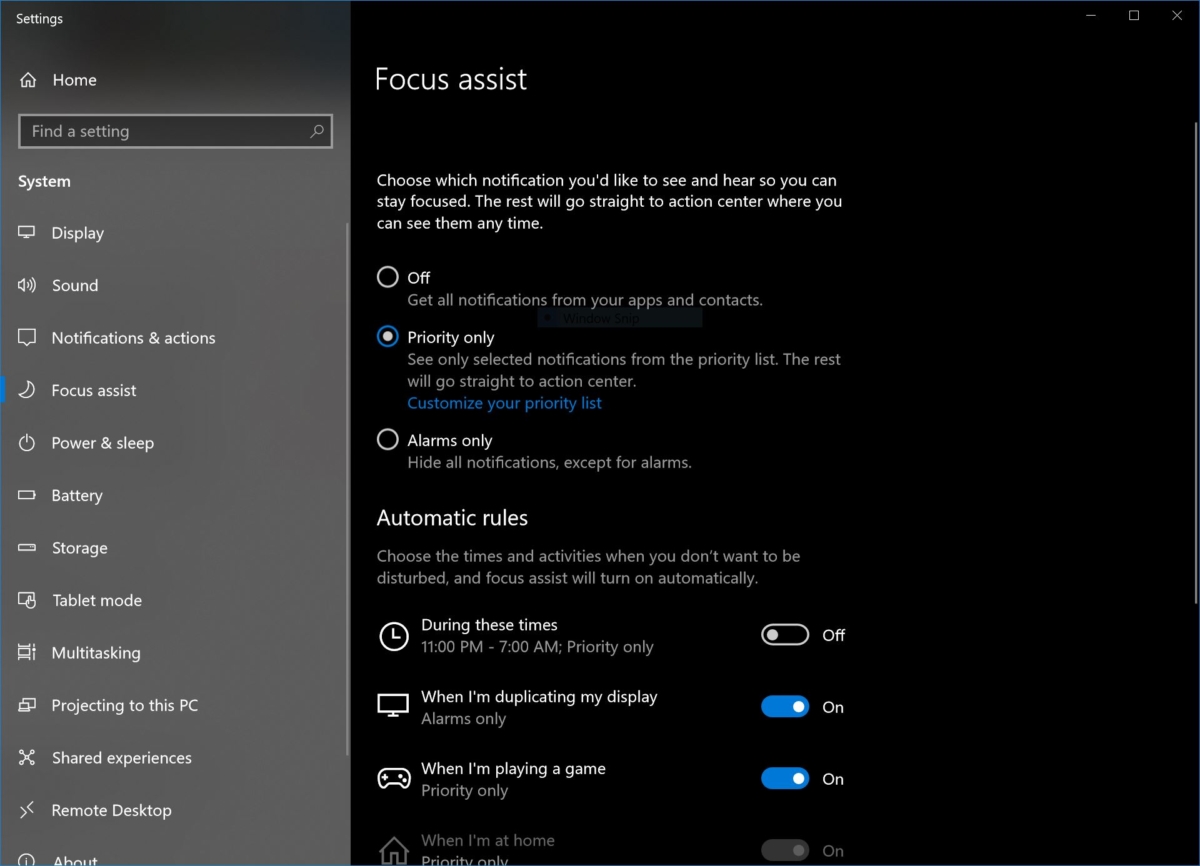 With the upcoming Windows 10 April 2018  Update, Microsoft is officially renaming Quiet Hours to Focus Assist. While it will be the same feature, Focus Assist will carry some new additions which will be helpful for the user.
What is Focus Assist?
Focus Assist is a new name given to the existing Quiet Hours which helped users silence annoying notifications while working. Microsoft has been working on this feature for a while now and has perfected it with new updates. While users did debate on whether Focus Assist is a good name for the feature or not, we all can agree that Microsoft did a good job with the implementation.
How to use Focus Assist?
To enable and setup Focus Assist you need to go to Settings>System>Focus Assist. Here you will get many settings to customize the way Focus Assist will work.
The first thing you need to do is to customize priority list. To do that, click on "Customize your priority list" option. Here you will find settings related to Apps and Contacts you want to bypass Focus Assist and some other general settings. Make sure to carefully customize the settings as these will apply anytime you set focus assist to priority only.
Next up you can set automatic rules to activate Focus Assist. Here, the device will use the available data to activate or deactivate Focus Assist automatically. For example, you can set Focus Assist to activate or deactivate at a particular time of day or while playing games. You can also set how you want Focus Assist to work for different rules like you can probably set Focus Assist to block everything when you're in college or in office but you want your messages from your important contacts while playing games or at home. To do that, click on any of the Automatic rules for more options and customize them according to your needs.
In any of these cases, the notifications will be available in the Action Center so you can access them once you're done. Microsoft has also added a feature where you get a summary of notifications once Focus Assist is turned off.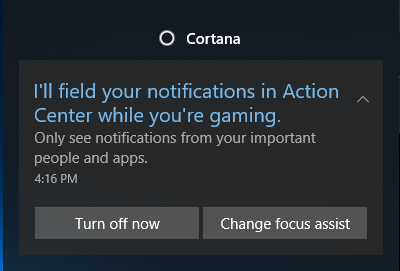 This will make sure you don't miss out on important notifications after turning off Focus Assist. Overall Focus Assist is a handy new feature included with the upcoming Windows 10 April 2018 Update. What do our readers think of this feature? Do share your thoughts in the comments section below.