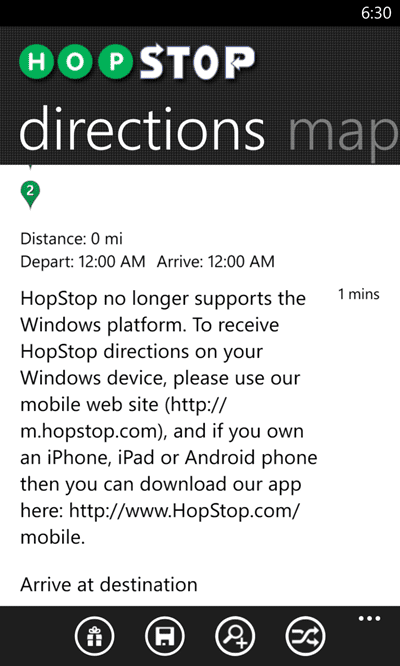 Hopstop is a public transit information service that is currently in the process of being purchased by Apple.
Seemingly related to this, the company very rapidly discontinued their support of Windows Phone, after having an app in the store since Windows Phone 7.
As can be seen in the screen shot above the app no longer works, and it has also been unpublished from the Windows Phone Store.
The company continues to support their Android app, making it clear that the move is targeted at Windows Phone.
We of course have no explanation for the move, but it seems strange that immediately after the company was given access to the unlimited resources of Apple they also reduced the number of platforms they support.
Maybe Apple is starting to feel a bit threatened by Windows Phone after all…
Via WindowsObserver.com, thanks Roman for the screen shot.