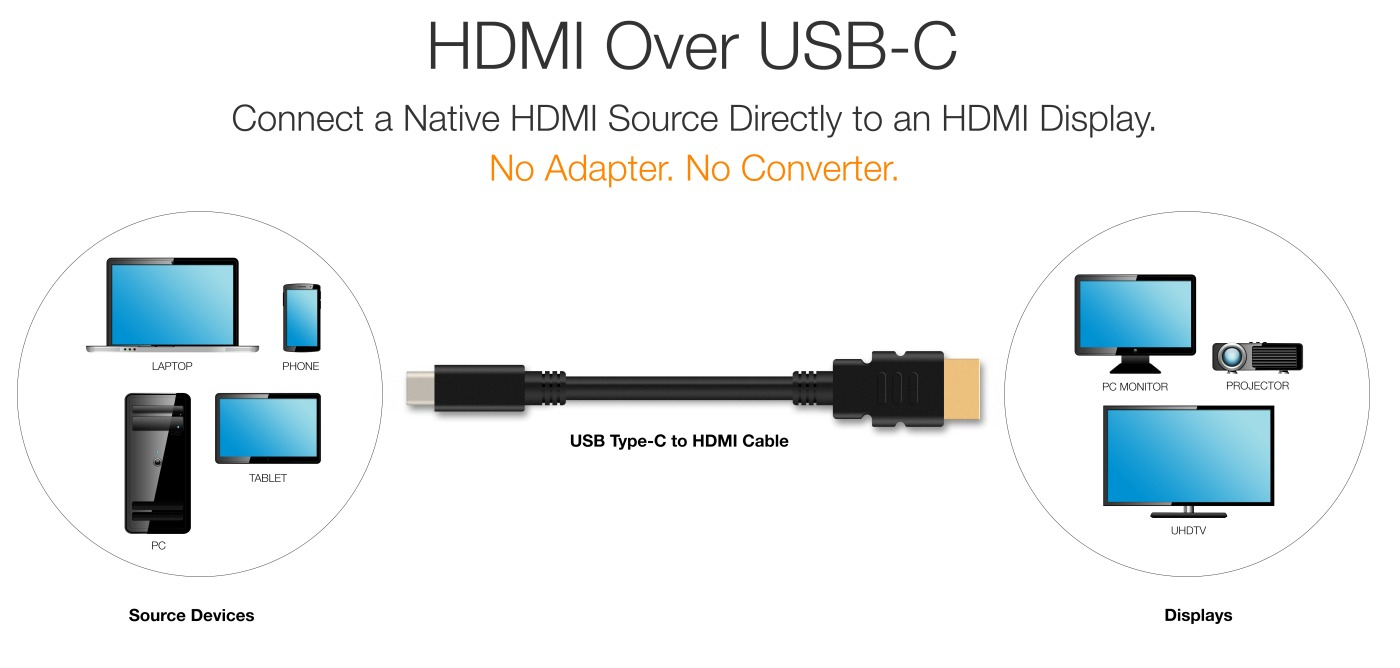 HDMI organization today announced that it is releasing the HDMI Alternate Mode ("Alt Mode") for the USB Type-C Specification. This will allow HDMI-enabled source devices to utilize a USB Type-C connector to directly connect to HDMI-enabled displays such as HDTVs, PC monitors, etc. It will deliver native HDMI signals over a simple cable without the need for connector adapters or dongles.
HDMI Alt Mode will support the full range of HDMI 1.4b features such as: resolutions up to 4K, Audio Return Channel (ARC), 3D, HDMI Ethernet Channel, and Consumer Electronic Control (CEC). The HDMI cable will utilize the USB Type-C connector on the source side and any HDMI connector on the display side.
"The USB Type-C connector is gaining traction in the mobile and PC markets," said Rob Tobias, president of HDMI Licensing, LLC. "Consumers expect to easily connect these devices to displays with a USB Type-C to HDMI cable and utilize the capabilities and features of native HDMI. This specification will also result in more source devices incorporating HDMI. HDMI continues to evolve to meet the needs of the over 1,600 worldwide adopters making HDMI products, and grow upon the nearly six billion HDMI devices shipped."
The HDMI 1.4b Alt-Mode on USB Type-C Specification is available to all HDMI Adopters at www.hdmi.org.