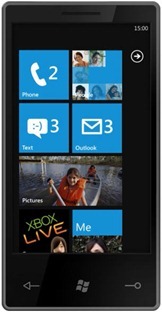 Have you heard that Windows Phone 7 does not have multitasking? Well I haven't. I have been using my new HD7 for about a week now, and I am loving every moment of it. I have a few friends with Android devices like the Evo4G and Epic4G, I also have iPhone 4 owning friends that say "Your phone is stupid without multitasking." Now if that annoys you, then you are on your own; because when they say that I just open and app, go back home, open another app, then hit back button twice and return exactly where I was with the previous application. Now if that doesn't sound like multitask, then I don't know what that is.
I mean it is a bit harder to do this form of Multitasking than Android and iPhone can do, but to be honest, the smoothness of this OS is well worth the extra seconds it would take to switch apps.
Well guys, I hope that shows you a little insight as to how we still have multitasking in Windows Phone 7 without technically having it.
(This is one of many articles in my series of Windows Phone 7 life articles, check back here for more)