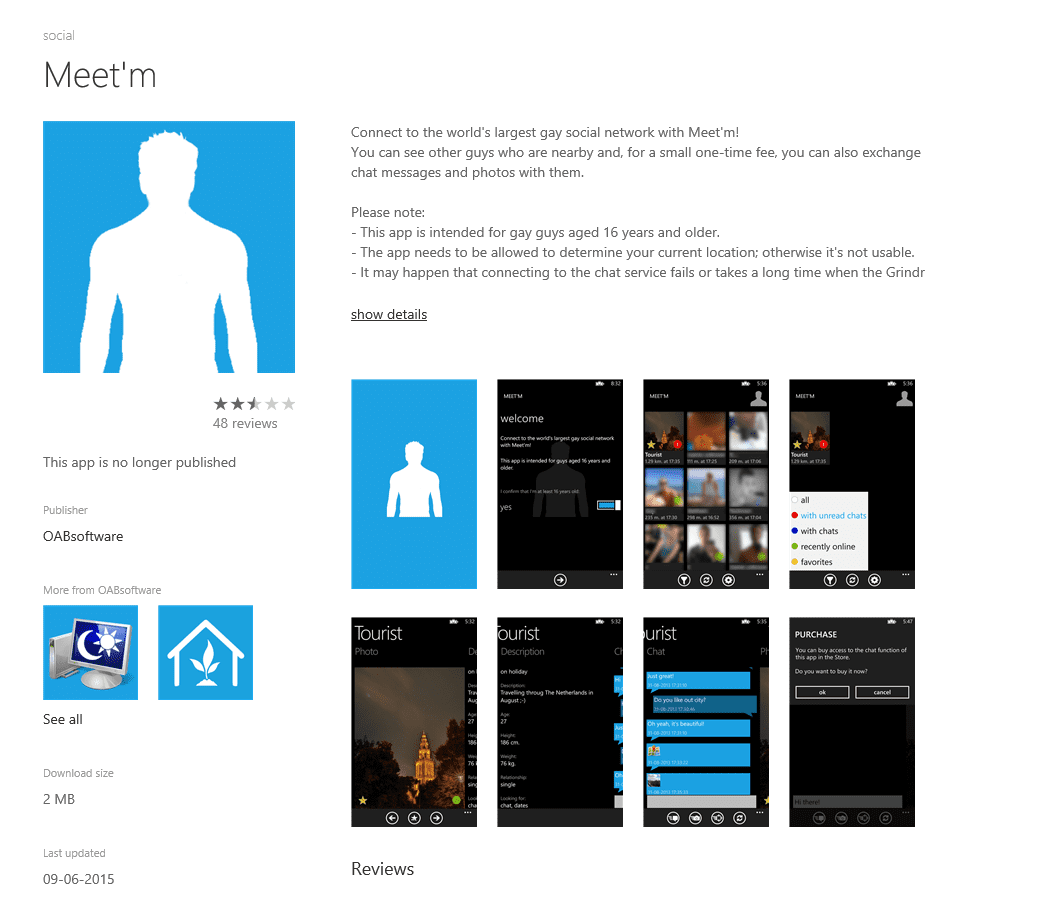 The third party Grindr app – Meet'm for Windows Phones has finally been shut down by the eponymous service it piggybacks off of.
In a message to users, the developers of Meet'm advised users about new security protocols which prevent them from enabling the social features of the app such as messaging and viewing nearby users.
The full in-app message reads as follows:
What happened? 7:35 Grindr introduced a new layer of security to their servers. We did a lot of researching, but it is no longer possible for third party apps like Meet'm to connect to Grindr.

So though you can still read your old chats, you can no longer use this app to view the guys around you or to send or receive new chat messages.

Of course we also regret this very, very much. But we do hope you had a lot of fun with (or thanks to) Meet'm over the last couple of years. By now the time has come to switch to an Apple or Android phone…
While Windows phone still has other niche dating apps like Jack'd and Scruff (as well as third party app support for Tinder and Happn), the loss of  Grindr support removes one of the most popular minority dating services from the platform.
Are you affected by this change? Let us know in the comments below.