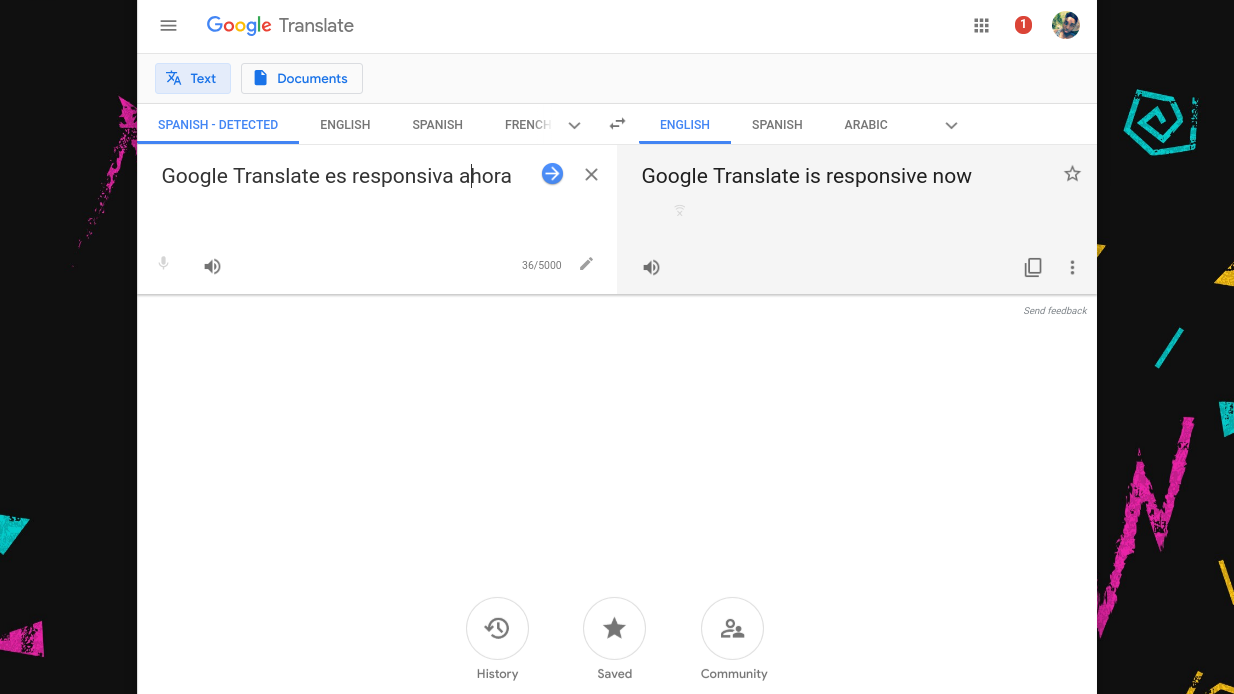 Google is making its Google Translate web app more responsive along with a splash of the new Google Material Theme with a new update to the site anounced this evening.
The firm will be adding the following changes:
Material Theme update: The site's new look is now consistent with other Google products, and updated labeling and typography make it easier to navigate. For instance, you've always been able to upload documents for translation, but now that feature is easier to find.
Labels: Now it's even more convenient to save and organize important translations you regularly utilize or search for. We've added labels to each saved translation, so if you speak multiple languages, you can sort and group your translations with a single click.
Responsive interface: We've made the website responsive so it can adjust dynamically for your screen size. So when we launch new features, you get a great web experience across all your devices: mobile, tablet, or desktop.
Over 30 trillion sentences are translated in Google Translate annually with the service being able to translate both written and spoken language. While Google doesn't have an official translate app for all platforms, but now users of devices without dedicated apps like Windows tablets can enjoy a flexible experience.
Source: Google