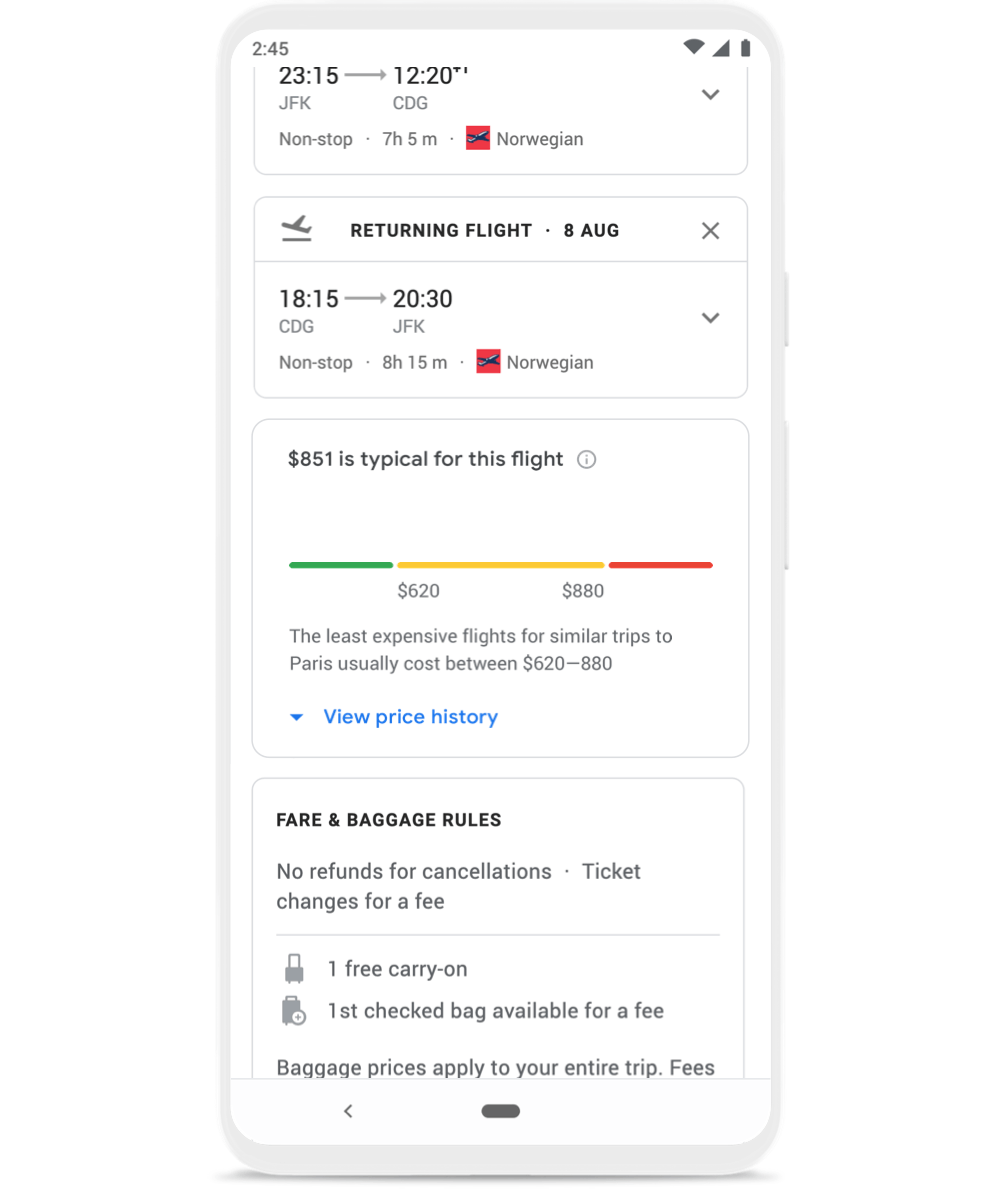 In order to promote its Flight booking service, Google today announced the new Price guarantee program. When you search for flight tickets on Google, Google will now offer insights on flight ticket prices. Google will also predict either ticket price will go down or up. For some flight prices, Google's algorithms are confident that the price you're seeing is the lowest available before the flight departs.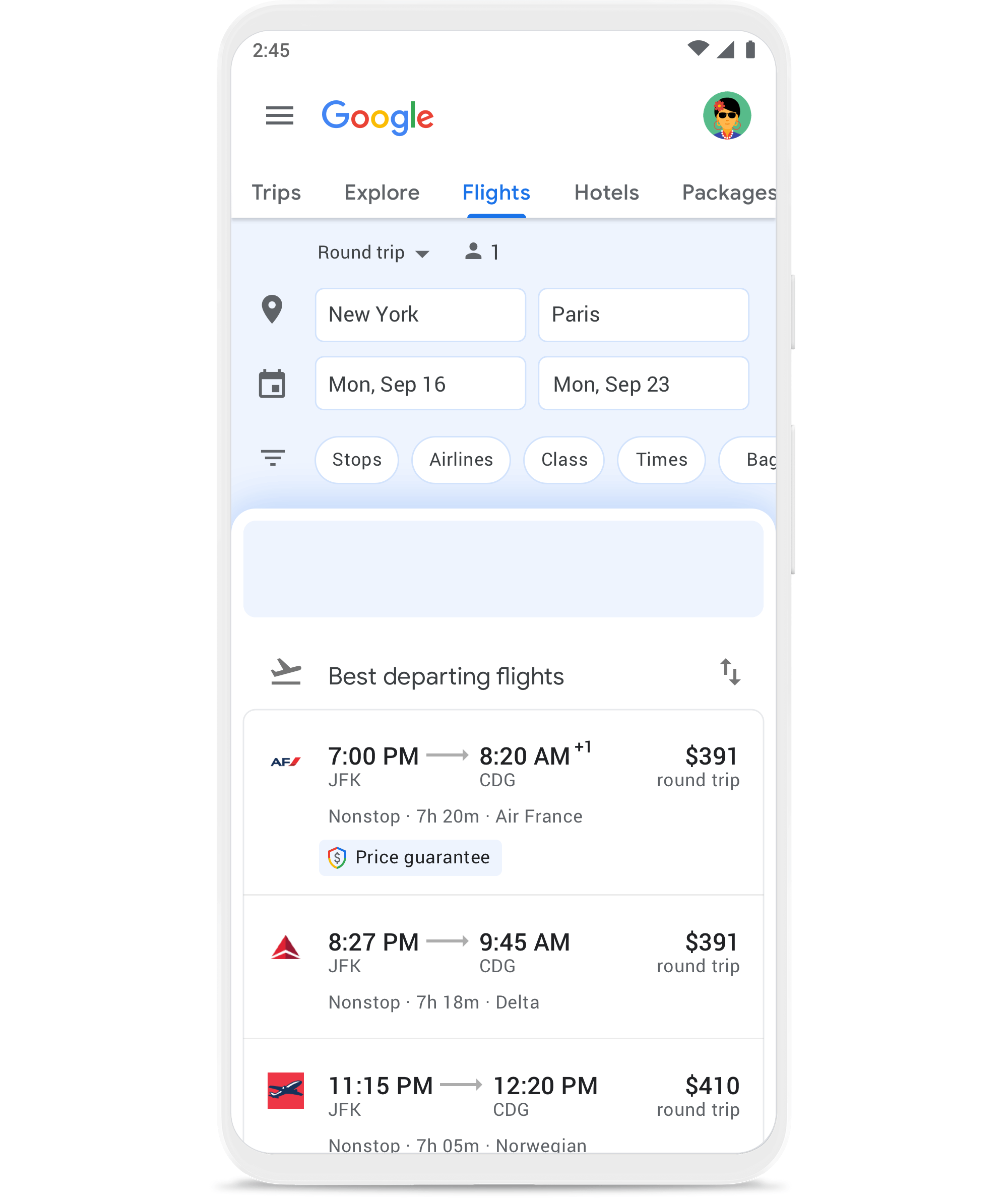 After you book on Google, Google will keep monitoring the price until take-off, and if it drops, you'll automatically get the difference back. Sounds amazing! This price guarantee feature will give you more confidence when booking a flight through Google. Price guarantee is available between August 13th and September 2nd, 2019. You'll see the price guarantee badge on select flights where travel is completed by November 24th, 2019.
Google also announced the following travel related features today:
In the next few weeks, you'll see helpful information about top neighborhoods, the best time to visit and typical hotel prices at the top of your hotel results on desktop at google.com/travel globally.
If you book a flight and receive a confirmation in Gmail, you'll see your upcoming trip when you go to google.com/travel. Starting this week, we'll assist you with recommendations for next steps—such as searching for hotels, restaurants and things to do.
Google will also help you pick the best place to stay by showing you personalized hotel results including places you've searched for or stayed at before, and hotels that are close to points of interest you've searched for.
Source: Google