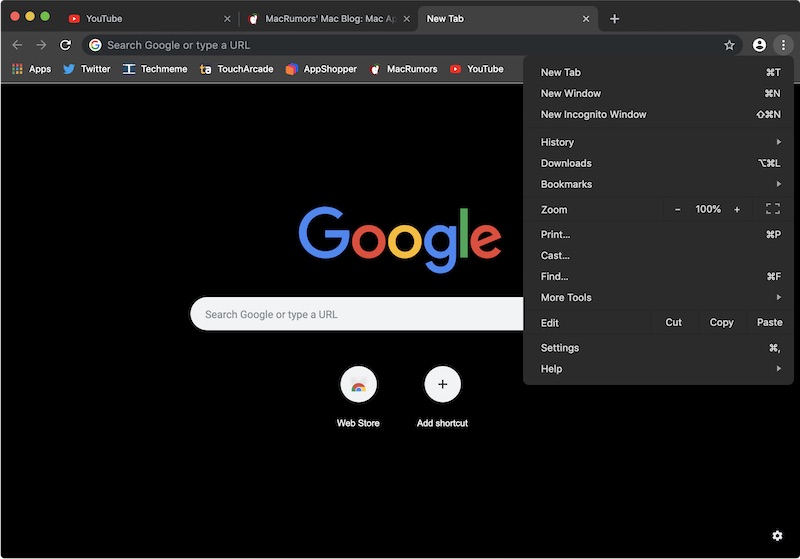 We reported 3 weeks ago that Google has started working on a Dark Theme for the Google Chrome browser for Mac OS Mojave.
At the time we hoped this would signal the same effort for Windows 10, given that, unlike MacOS, it sported a Dark Mode since 2016.
Now we have some confirmation of this, as noted by TechDows.com, who reports that Peter Kasting, a member of the Chromium team and senior Chrome Engineer, has said: "native dark mode support is in progress."
Kasting had in May 2018 raised a bug report complaining of the absence of Dark Theme support in Chrome for Windows 10, saying:
Support Win 10 "dark mode" in Chrome
Project Member Reported by [email protected], May 1 2018
Issue description
Windows 10 allows users to set their apps to "light" or "dark" mode. Chrome should respect this.

The most obvious hack is to use the default incognito color scheme in normal mode (as well as incognito) if the system is in dark mode. Long-term, we should perhaps have a better answer.

This has been a popular external request for some time.
If you are impatient there are various dark themes available the Chrome browser. Read more about those here.