Google hasn't really been the best of supporters of Microsoft's Windows phone platform. Despite having a Google app for the platform, the firm has since refused to provide any more  apps for the Windows phone platform, and has engaged in actively blocking users from accessing its services.
Once more, we've noticed that as of recent, Windows 10 Mobile users have become unable to add Google accounts to the built-in email and calendar apps. While we did think it was a bug that would be fixed quickly, nearly a month as passed since the issue first cropped up with no respite in sight.
Users who attempt to login to Google via the Mail apps would simply be met with an error message, saying that their browser is not being supported and advising them to switch to a modern browser like Internet Explorer(!). Oddly enough, this issue does not show up when using the desktop version of Mail and Calendar which uses the same process, albeit with desktop Edge.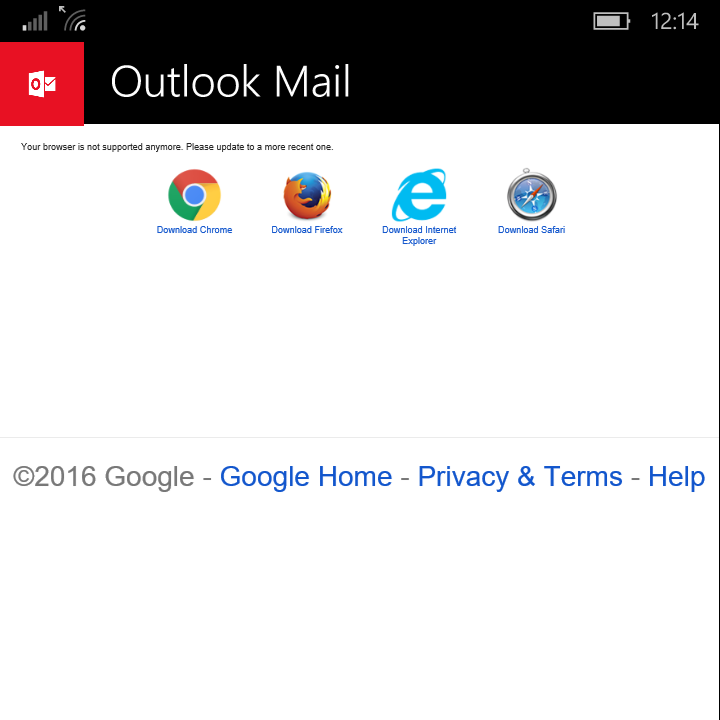 While one could argue that most Windows 10 Mobile users are die-hard Microsoft fans and would rather use Outlook.com anyway, the fact remains that regular people do buy Windows phones and Google's snubbing of their smartphone of choice will end up making their lives harder. In this case, the blocking of native email access for no clear reason.
If you're affected by this, you can pick up the free EasyMail for Gmail app from the Windows store to use your Gmail from Windows phones, or switch from Gmail to Outlook using these instructions from Microsoft.
Developer:
‪Tim Grabinat‬